You can eat burgers, sausages and steaks from the pop-up Welsh Venison Centre food cart at many events during the summer.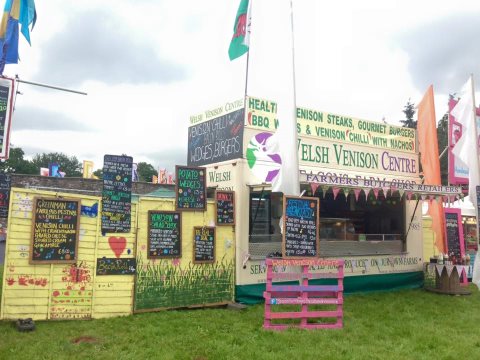 Watch this space for all our news and events...
News
Date added: 11/16/2021

Christmas & New Year Opening Times

Sunday 19th December 10am-4pm

Monday 20th December 8am-4.30pm

Tuesday 21st December 8am-4.30pm

Wednesday 22nd December 8am-4.30 pm

Thursday 23rd December 7am-4.30pm

CHRISTMAS EVE CLOSED

CHRISTMAS DAY CLOSED

BOXING DAY CLOSED

Monday 27th December CLOSED

Tuesday 28th December CLOSED

Wednesday 29th December 8am-4.30pm

Thursday 30th December 8am – 4.30pm

Friday 31st December 8am-1pm

NEW YEARS DAY CLOSED

Sunday 2nd January Closed

Monday 3rd January Closed

Tuesday 4th January 8am-4.30pm

Opening hours from now on back to normal times.
Date added: 04/06/2020

COVID-19 Update

Dear Customers,

We hope you are all looking after yourselves following the latest announcement from the government regarding COVID 19. Just a note to say the Farm Shop still remains open. However, our café is temporally closed. We are following the government guidelines, along with our own safety measures to ensure that if you wish to visit us, we are taking every precaution to ensure a clean and healthy environment. We have put in place a one way system with a knee operated hand wash facility and social distancing.

We are offering;
Free Local delivery Service within 10 miles with a minimum of a £20 order
We will deliver further afield – Charges will apply
Phone order for collection – Just give us a call to order your items, we will take payment over the phone and you can collect at a convenient time for you. There is no need to leave your car, just let us know you have arrived and we can place your good in the boot of your car
We hope everyone is keeping safe and still smiling, here at the Farm shop we are trying to remain positive and supply all our customers with everything they need during this difficult time. For any questions, please contact us on 01874 730929 and speak to one our friendly staff who would be more than happy to help you.
Kind Regards,
Andrew, Elaine and All of the Welsh Venison Team
Date added: 04/05/2020

Product List
Click here to view our product list
Date added: 07/15/2019

A busy start to the year!

It's been a very busy year so far here at Welsh Venison!

We've been lambing, Andrew and Elaine had the pleasure of being invited to Number 10 back in February, we have a newly trained sheepdog, Hunter AND we have a brand new menu!

A hectic Hay festival has just finished and the summer season is officially in full swing and we are busy serving our new dishes to our wonderful customers in this gorgeous weather. We have plenty of seating outside for you to soak up the sun and enjoy a tasty treat, but if the heat is too much for you we have added additional seating inside.

We hope to see you soon.
Date added: 11/07/2018

Mrs Venison on another adventure!

This time competing at the LCW Mallorca. Elaine was proudly advertising The Farm Shop in Mallorca with the use of our reusable drinks bottle. These are available to purchase at the Farm Shop.

Elaine was also promoting Gwernyfed RFC by wearing her cycle top.

We are proud sponsors of Gwernyfed RFC we sponsor them on a yearly basis.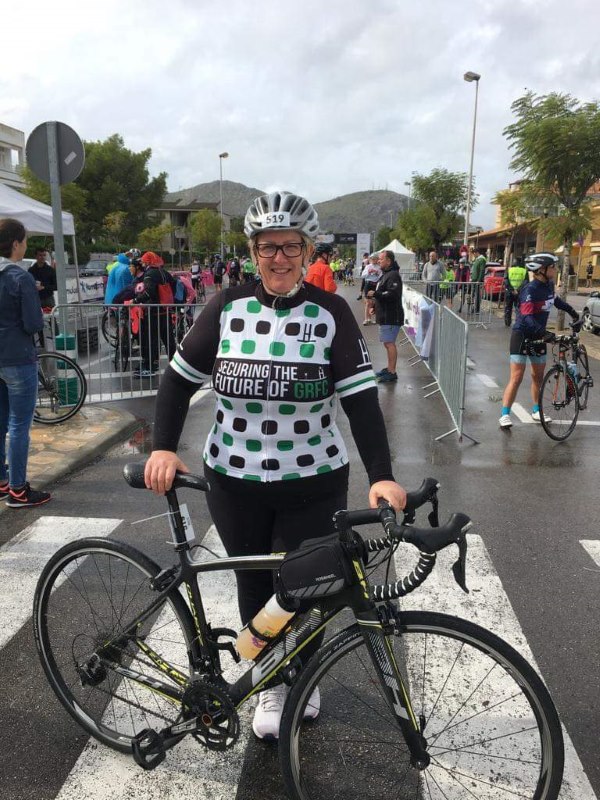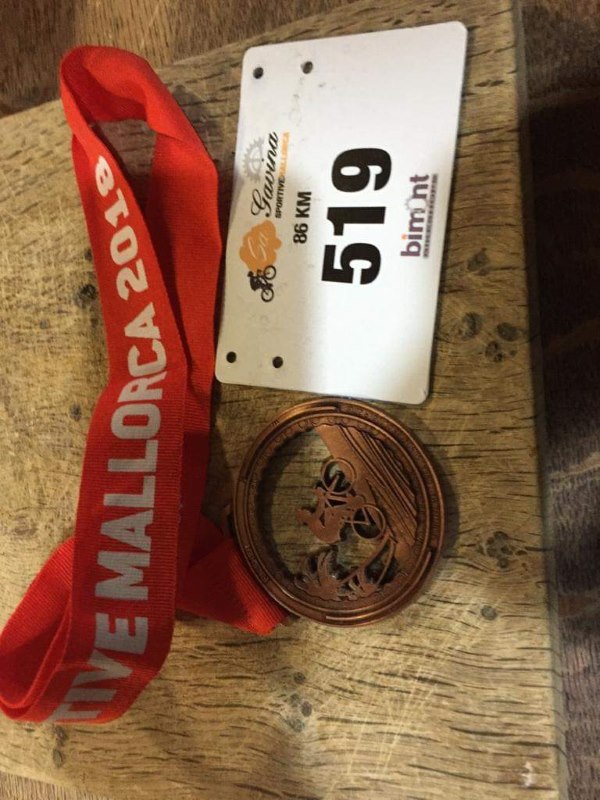 Date added: 10/17/2018

As November approaches..

October has been a very busy month at the Farm Shop the weather has enabled people to sit outside and enjoy the beautiful views. However storm Callum did make an appearance but nothing a local Black Mountain roast coffee and a teacake can't solve.

However, November is fast approaching and that only means one thing TURKEYS! Our turkey book is now open and filling up fast already. Make sure you ring the shop on 01874 730929 to order your Christmas meats. Also over the next month our turkey rolls will be on our specials menu.

Come and visit us and enjoy a festive roll and a hot drink maybe, even a mulled wine.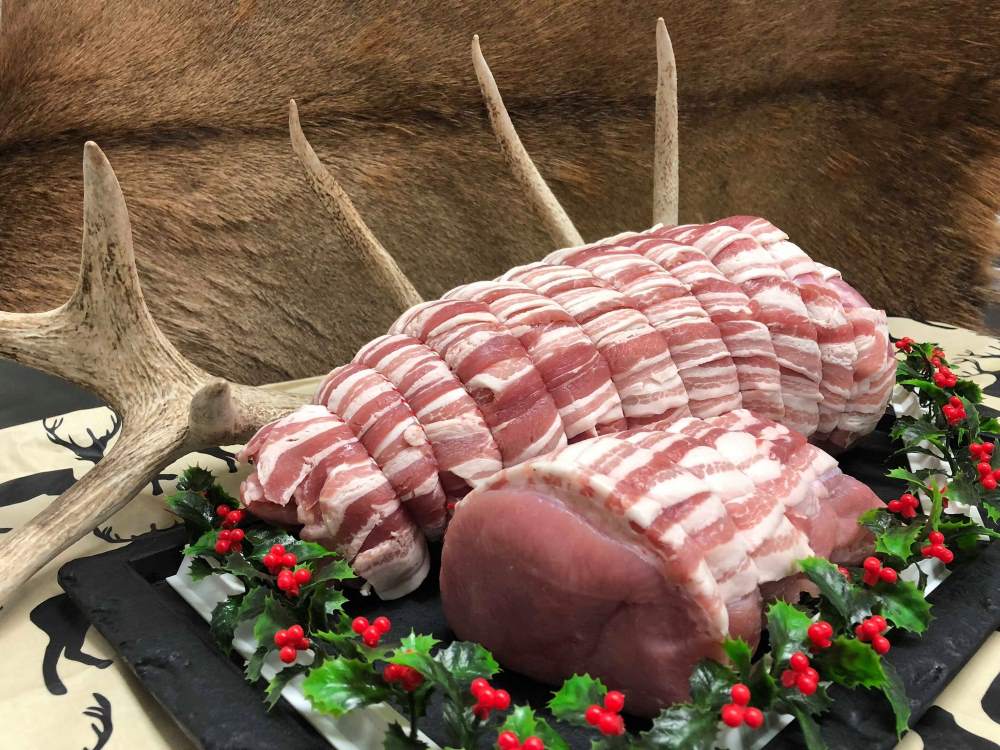 Date added: 10/08/2018

October Already…

This month we are proud to announce we are part of the refill scheme here at The Welsh Venison Centre & Beacons Farm Shop, along with many other businesses in the Brecon Beacons. Come and use our free refill station which we have built to support this great scheme. The app is now available to download to find your nearest refill station when you are out and about. #RefillCymru #RefillWales #NationalRefillday#Refillbreconbeacons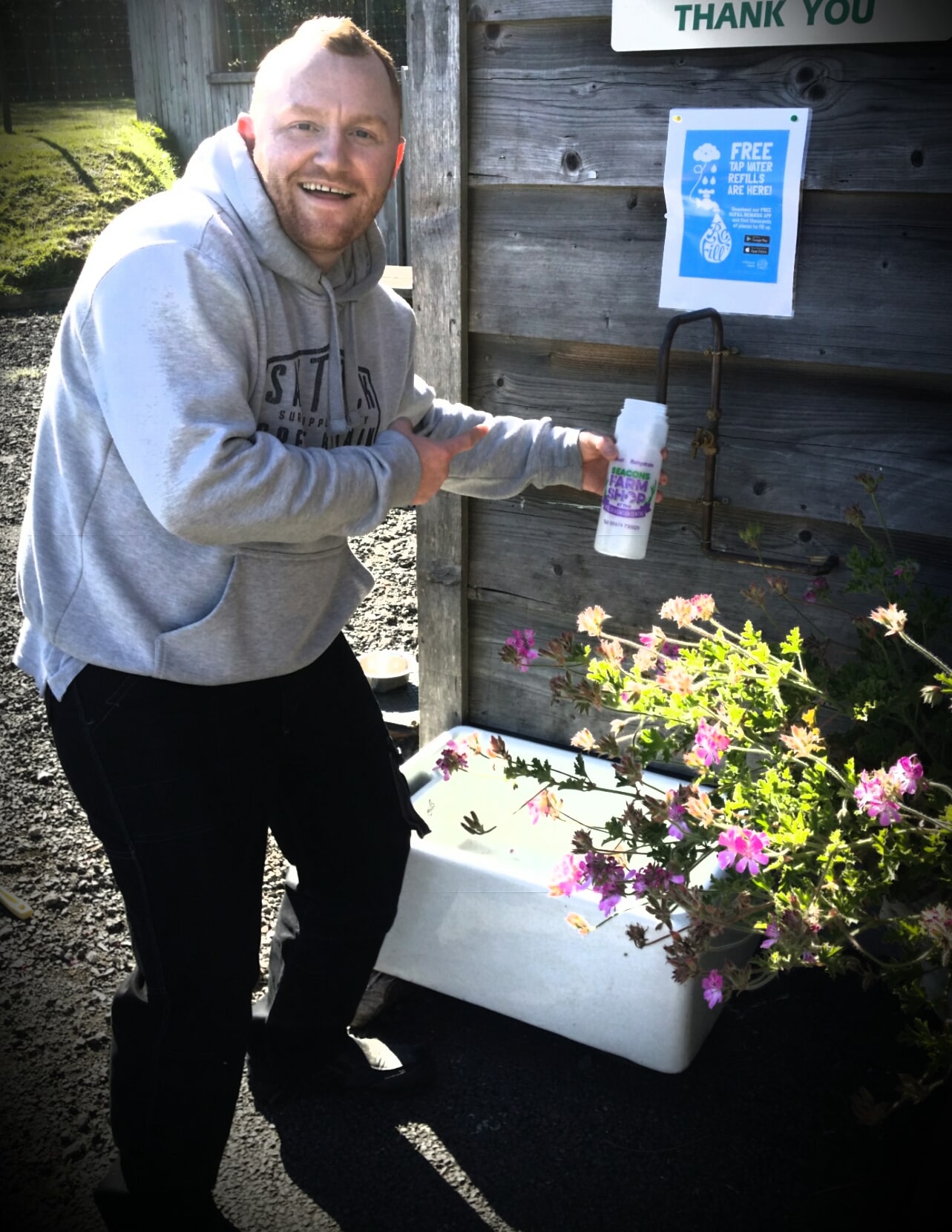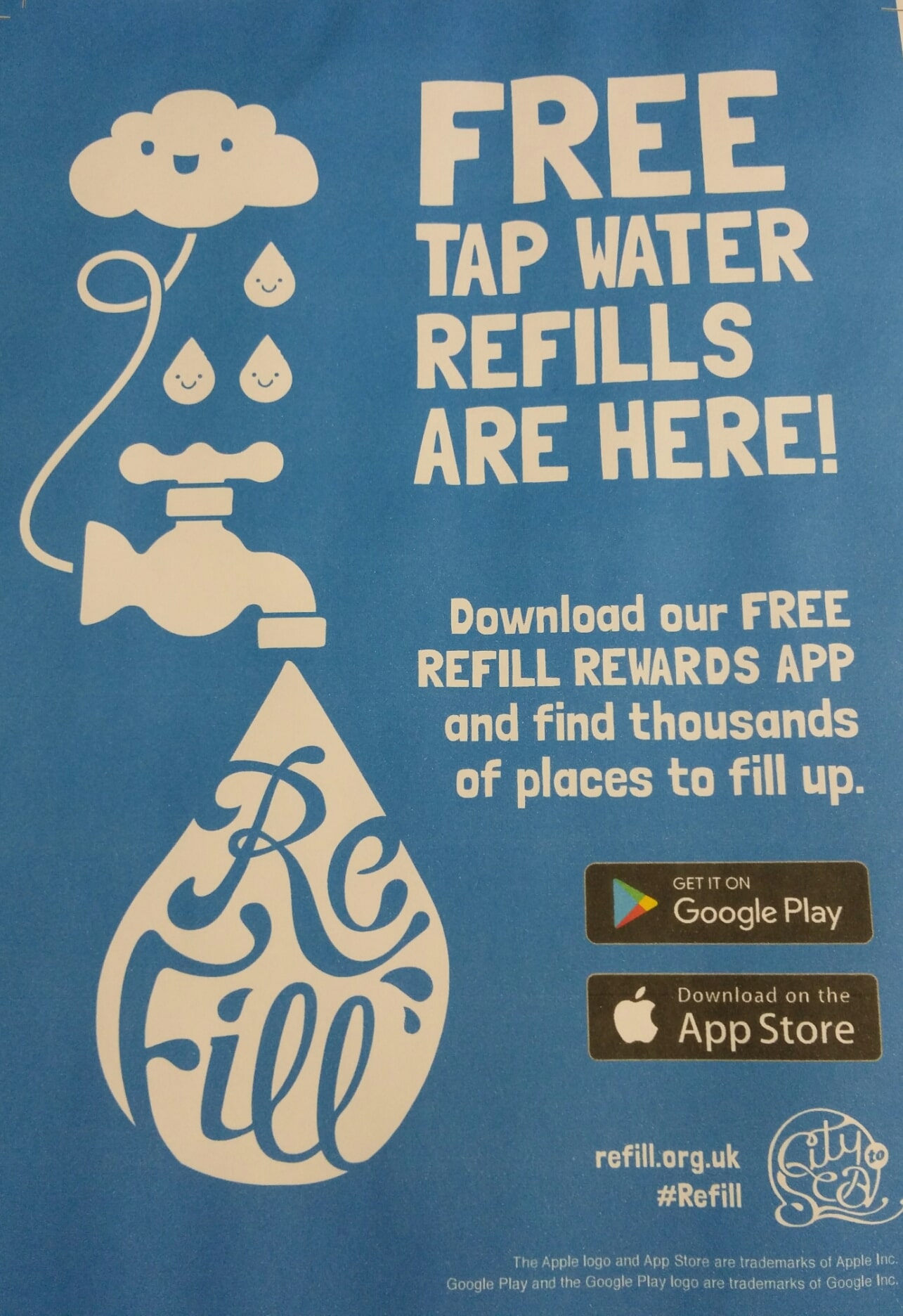 Date added: 06/21/2018

Month of May!

For us, May is a very busy month here at the Farm Shop with half term and, with our catering trailer. Many of you would have seen us down at the 10 day book Festival in Hay- On- Wye.

Maybe, even tasted one of our delicious Venison burgers, wraps or salads. Every year we look forward to the hustle and bustle of the Hay Festival and providing the visitors with delicious food off our catering stand.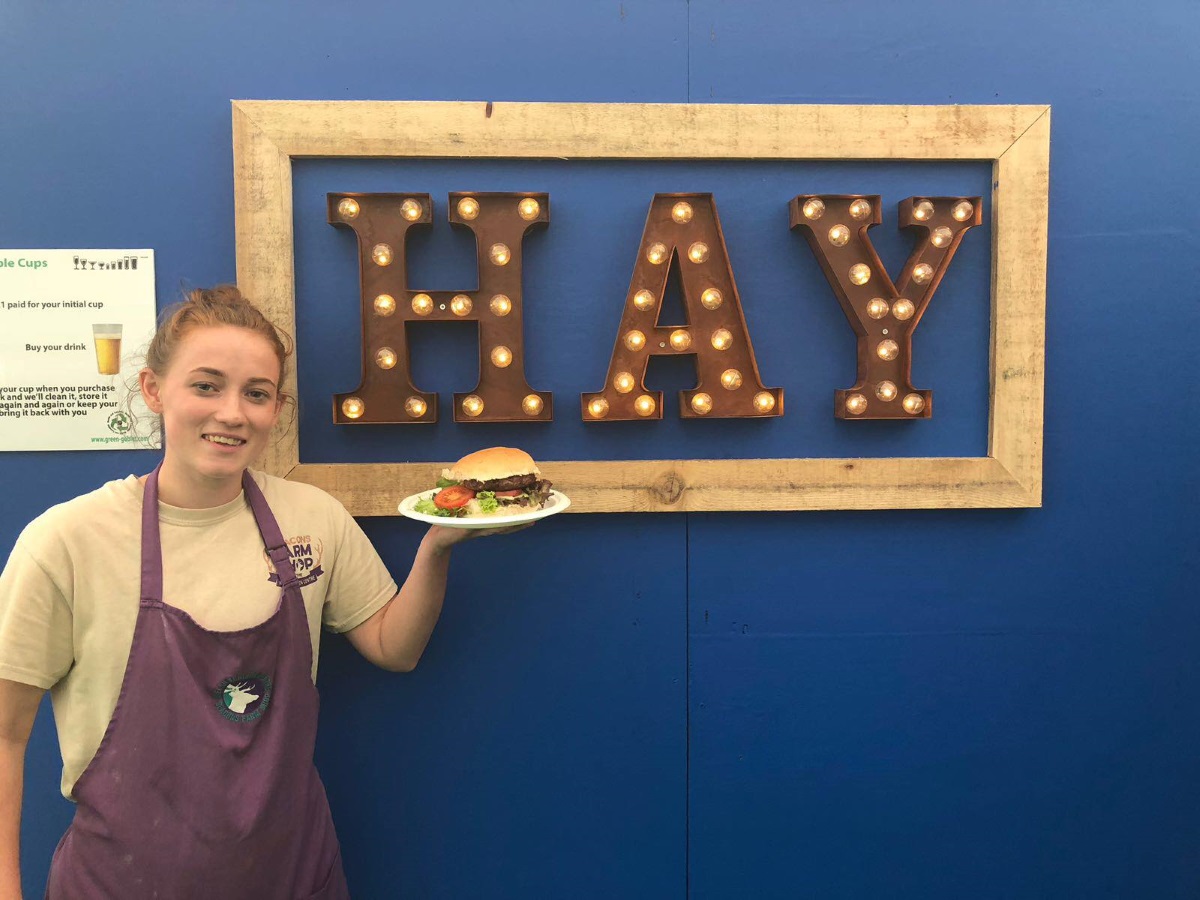 This year we had the privilege of sponsoring Michael Gove who is a well-known Scottish born journalist and politician. Thank you very much Hay Festival we are already looking forward to seeing you next May!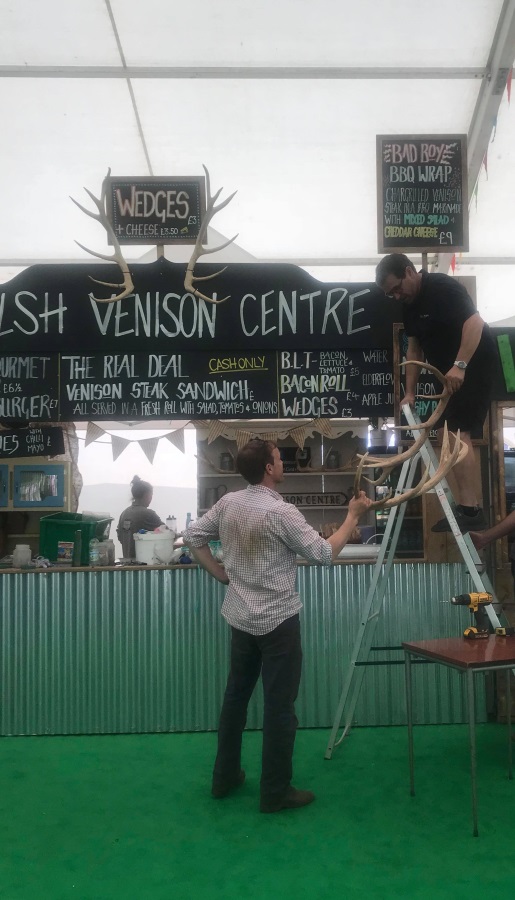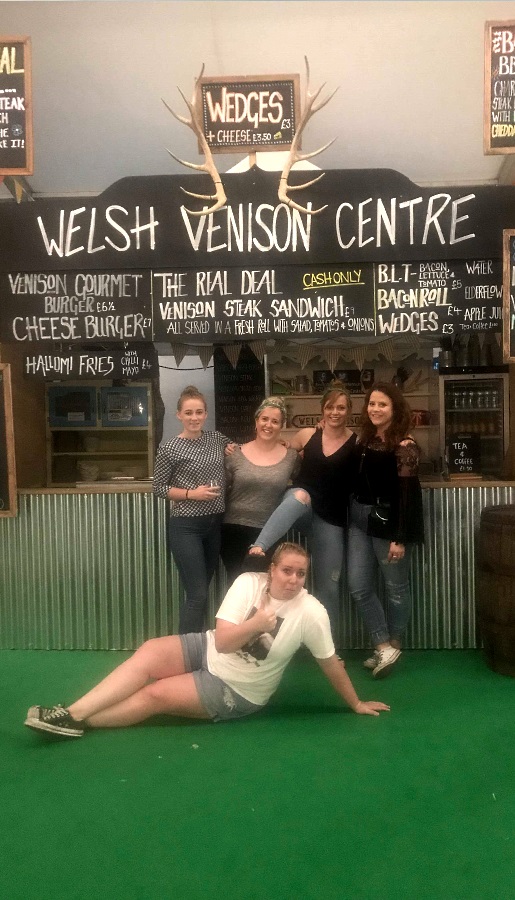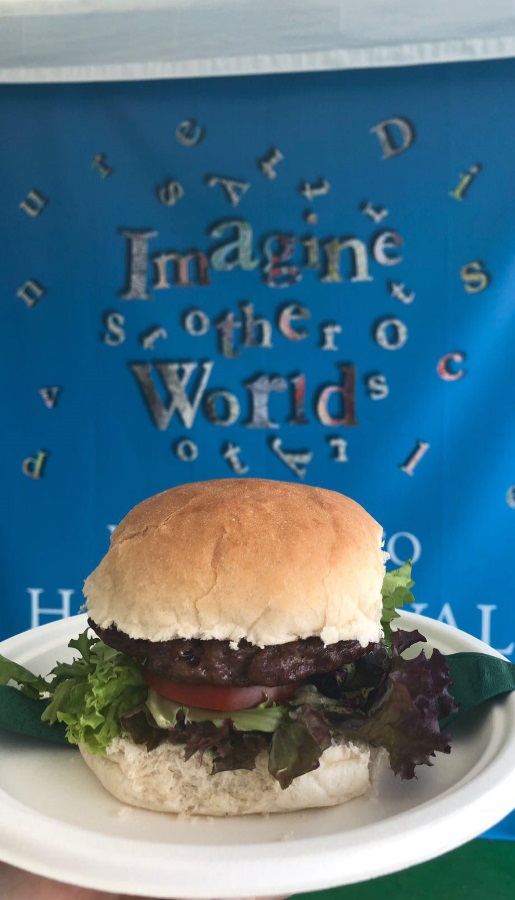 Date added: 05/09/2018

Busy Bank Holiday at the Farm shop!

The cattle were even enjoying the sunshine, Ruby was busy helping, lots of Llanfaes dairy ice- cream, Aber Valley Apple juice and other local produce being enjoyed by visitors.

Walkers and bikers enjoyed our free water refill to stay hydrated after visiting us. Venison salads proved to be the most popular dish and enjoyed by many.

We cannot wait for the next bank holiday let's hope the weather does the same again! Come and visit us next bank holiday opening at 8-5pm on the Saturday and 9-5pm on the Monday.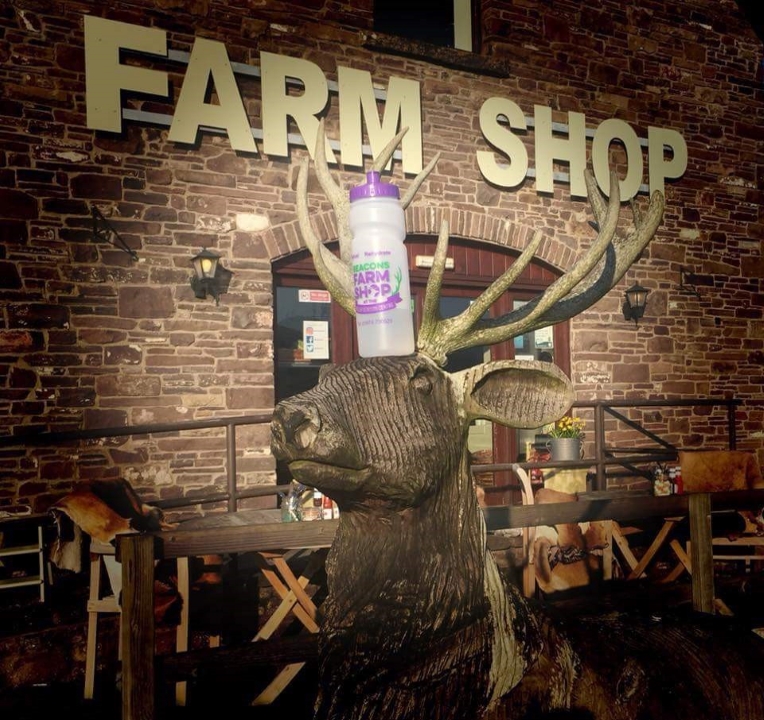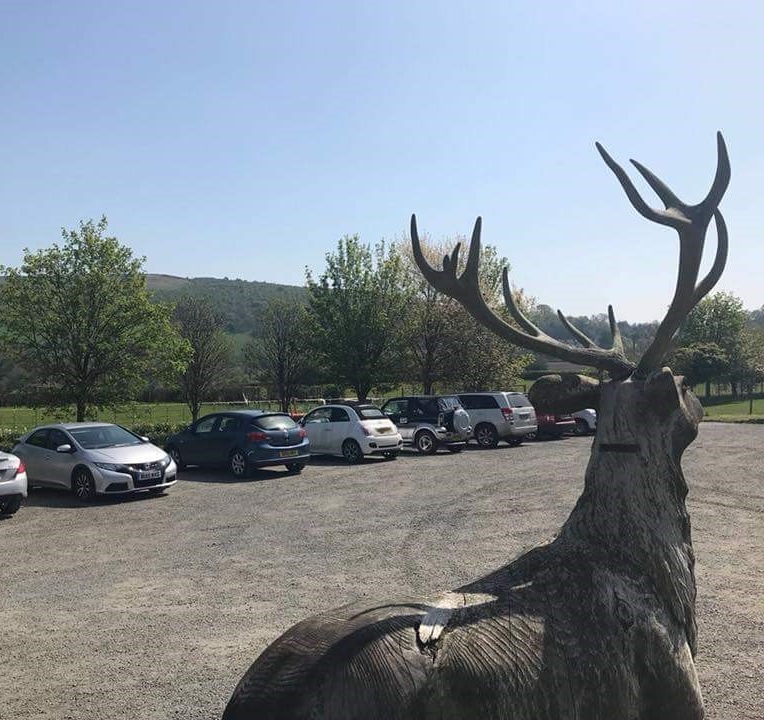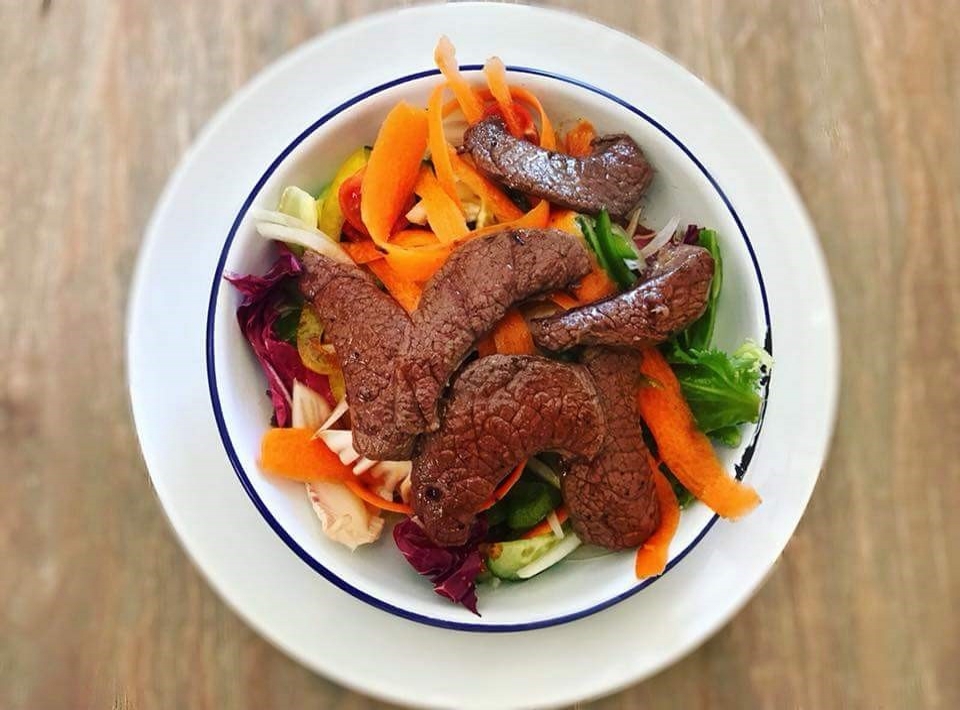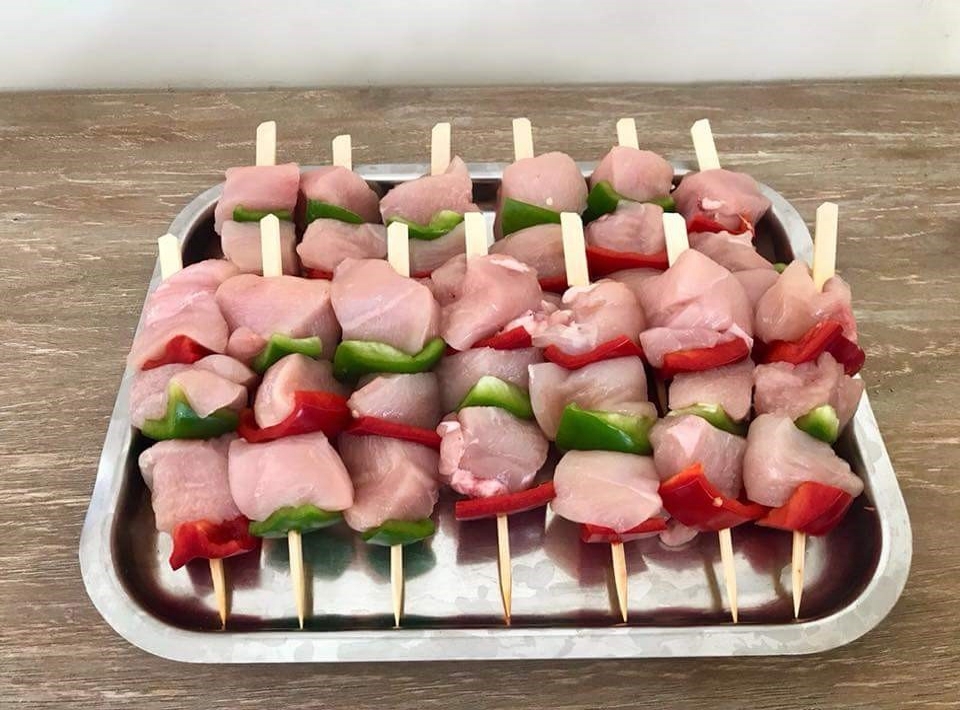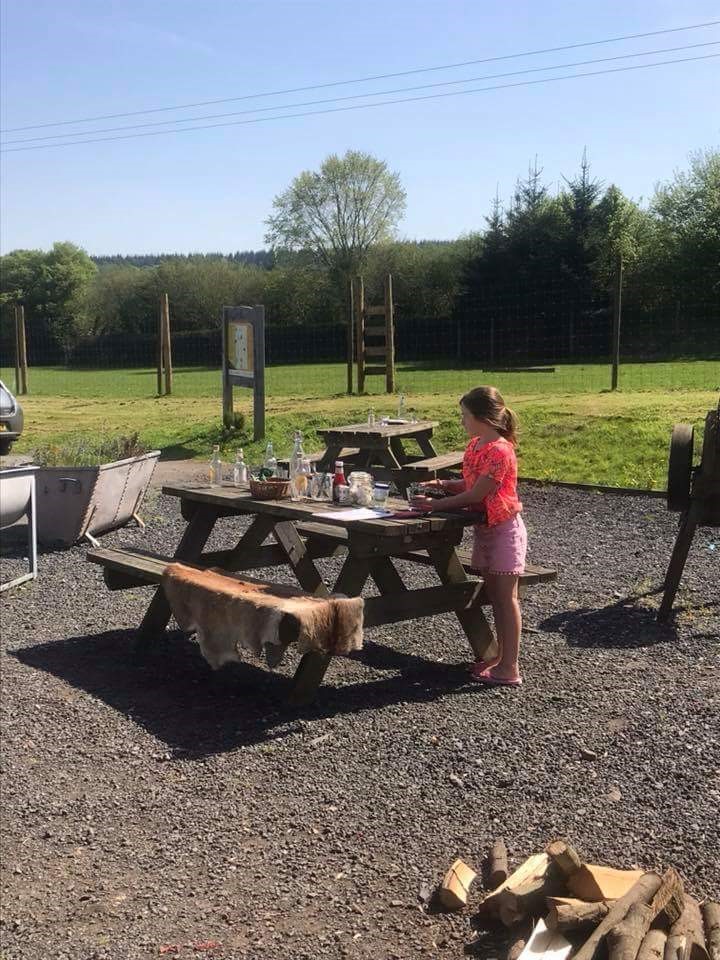 Date added: 04/04/2018

Do you know a Farmer?

A farmer, or someone who has been working extra hard over the lambing season or helping out over the snow?

Pop into your local Farm Shop and buy them a little treat to say thank you. We have lots of lovely gifts, local beers, ciders and wines. Also how about treating them to a steak from our very own beef?