Meet the team
Welsh Venison Centre – Meet our friendly team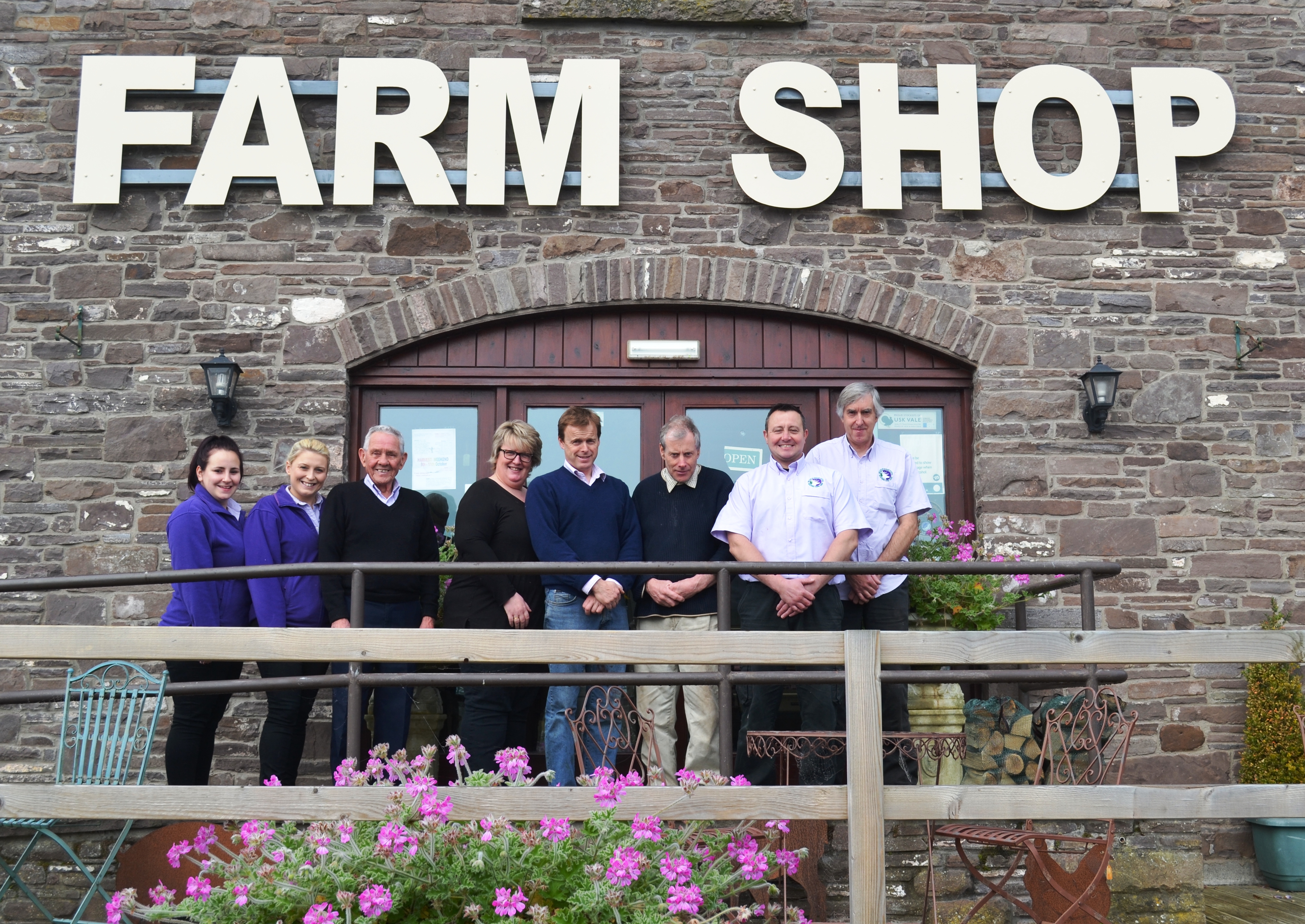 We're a family business and you're likely to meet one or more members of the Morgan family if you visit the Beacons Farm Shop or buy from the Welsh Venison Centre outdoor catering van at a festival or summer show.
On the farm, in Bwlch near Crickhowell, Andrew Morgan is most often found making sure his herds of deer, sheep and cattle are well cared for. He also enjoys getting out and about at festivals and donning his straw hat. Wife Elaine is in charge of selecting and tasting produce for the Beacons Farm Shop. She also chooses gifts for the shop and makes sure we're well-stocked with local produce.
When you drop by the Beacons Farm Shop look out for 'Bampy' John doing DIY, Granny Ann with her delicious Welsh Cakes and granddaughter Ruby trying to persuade someone to give her an ice cream or a pot of olives!
Of the three Morgan sisters Rachel has come home after university to join the business working in marketing, sales and social media. She will probably be the person you speak to if you ring up to enquire about our products – and she'll be the one answering emails and posting on social media about special offers, recipes and more.
One big happy family at the Welsh Venison Centre
The staff who work for us at the Beacons Farm Shop and on the farm are like part of the family. You'll find they're always willing to help and offer advice on everything from cooking venison to where to go for local walks.
Stuart, has over 20 years' experience as a butcher. You will always see him with a smile on his face and having a laugh. Champion sausage maker, stuart takes great pride in making our handmade sausages. He enjoys coming up with new recipes - so if you fancy trying something new, he's the man to ask for!
Lauren is our bubbly local girl who's always got time for a chat in the Beacons Farm Shop. She'll be very happy to give you advice on how to cook different cuts of meat and is keen to promote the Welsh produce we sell. She's also joined Rachel and mum Elaine as one of the Welsh Venison Centre's Brecon Beacons National Park Ambassadors
Lauren, Loz, Megan & chef pete are the friendly faces you will see in the farm shop whenever you stop by. They are always happy to help and since being local themselves bring their knowledge and individual personalities to the team. You'll also find the them on our catering van at festivals and shows - so stop by for a chat whenever you see us!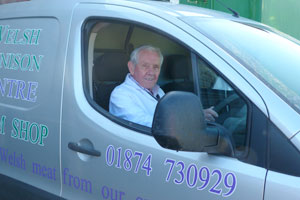 Last but not least we have Jonah (pictured left), our van driver who started working for the family 25 years ago! He has retired twice but keeps coming back so you'll still find him doing deliveries and everybody seems to know him.
We're happy to share our local knowledge
Elaine, Rachel Morgan and Lauren Price are officially Brecon Beacons National Park Ambassadors. That means they have a wealth of local knowledge at their fingertips and they're happy to share it with you!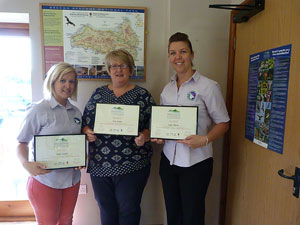 You can ask them for tips on great local walks – for example, you're welcome to park at the Beacons Farm Shop to walk up the Allt, accessed from a track at the bottom of the shop drive. Once you reach the top there are great views of the peaks of the Brecon Beacons to the south and the edge of the Black Mountains to the east.
Or you could drive down the lane from the Beacons Farm Shop to take a walk around Llangorse Lake and the lovely Llangasty church and the bird hide.
If you're hungry and thirsty after your walk, don't forget to pop back into the Beacons Farm Shop. We have a full menu availble and we serve food all day until 5pm.