Recipes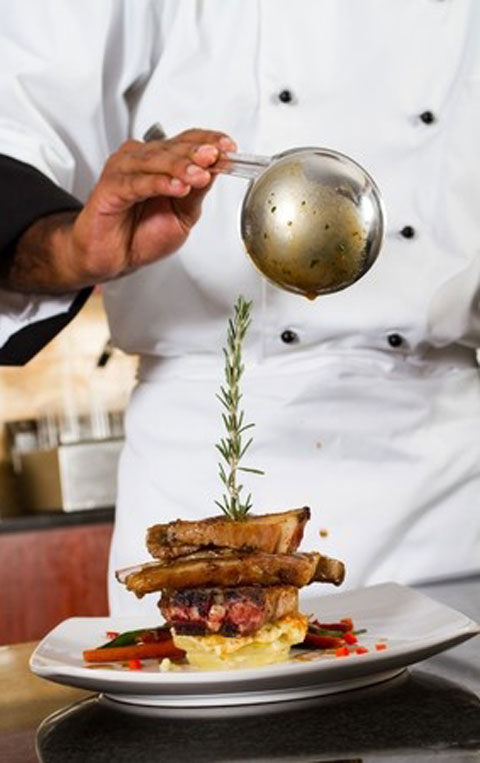 Why not try out one of our recipes? One of our most frequently-asked questions at the Beacons Farm Shop is how to cook venison. We are always happy to advise – just ask our friendly staff when you pop into the shop. Some of our favourite venison recipes can also be found on our 'how to cook venison' page.
Our lamb, pork and beef are extremely popular too, along with game and poultry. Some of our customers are chefs from respected hotels and restaurants and their recipes using our meat can be found on our recipe blog.
Here's what Darren Tattersall, of the Lake Country House Hotel and Spa had to say. His recipe for saddle of Welsh Venison Centre lamb, peas, morels, roast baby gem, confit potato and basil jus is on our blog:
"The produce and service we receive from the Welsh Venison Centre is consistently brilliant. No job is too big or small and they bend over backwards to accommodate our needs as a busy hotel (even delivering last minute when they're closed!). I can't recommend highly enough how good The Welsh Venison Centre is. Thank you for the brilliant service."