You can eat burgers, sausages and steaks from the pop-up Welsh Venison Centre food cart at many events during the summer.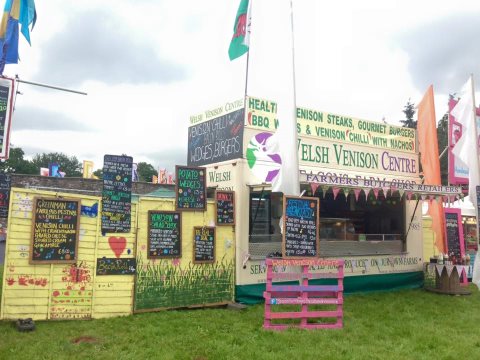 Watch this space for all our news and events...
News
Date added: 12/09/2015

Wonderfully wet winter fair.

Wonderfully wet winter fair.

Despite the rain and wind, the winter fair was a great success. The food hall was festive and all the stands looked lovely. We had an enjoyable couple of days.

Elaine was one of the judges for the best dress Christmas stands after winning first prize at last year's winter fair. The winners were 'LOVE AT FIRST BAKE' who's stand looked festive and beautiful. Yummy cakes too.

With a great auction, Andrew brought some lamb carcases for the farm shop.

Last of the shows for this year. We look forward to next year's shows at the show ground.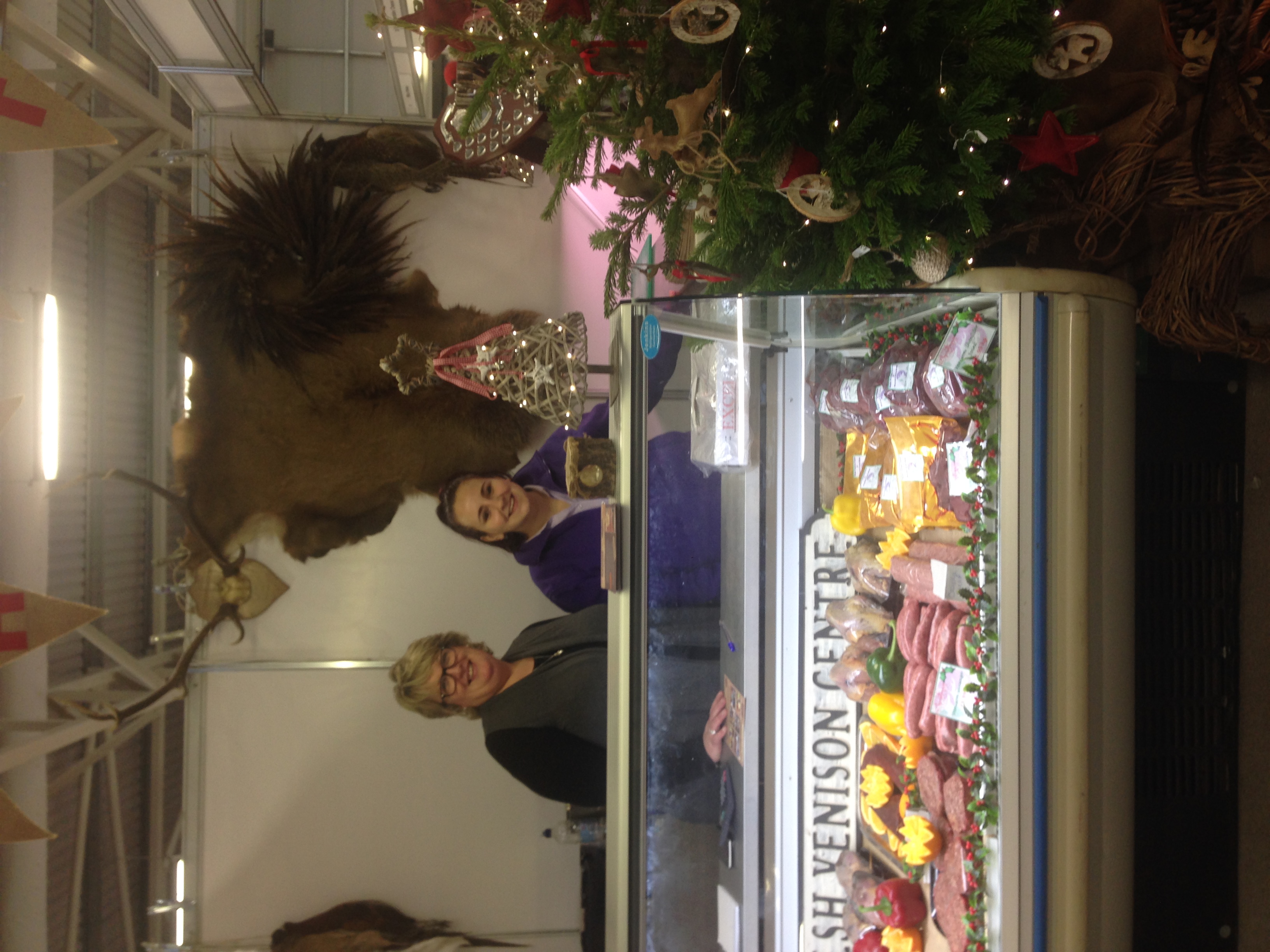 Date added: 09/01/2015

Abergavenny food festival

Fantastic food festival, lovely weather and brilliant win from Wales to start off the world cup. A very busy weekend cooking our gourmet venison burger, venison chilli and our delicious salad box. Also serving our on our fresh meat counter our handmade venison sausages and burgers to take away and try at home. Abergavenny was bursting with people who had lots of wonderful food to choose from.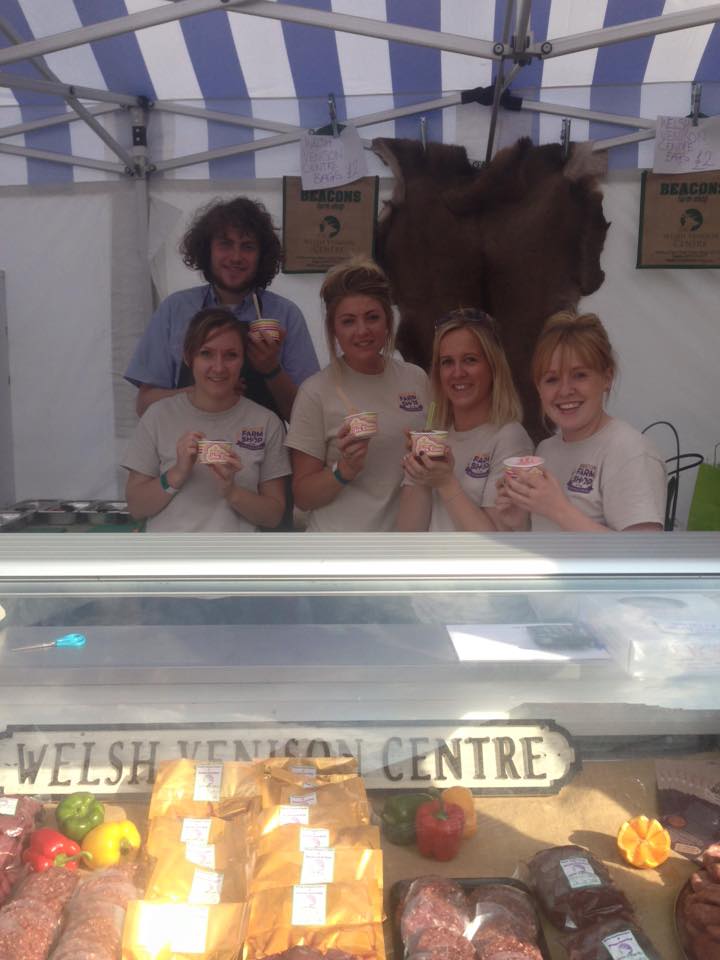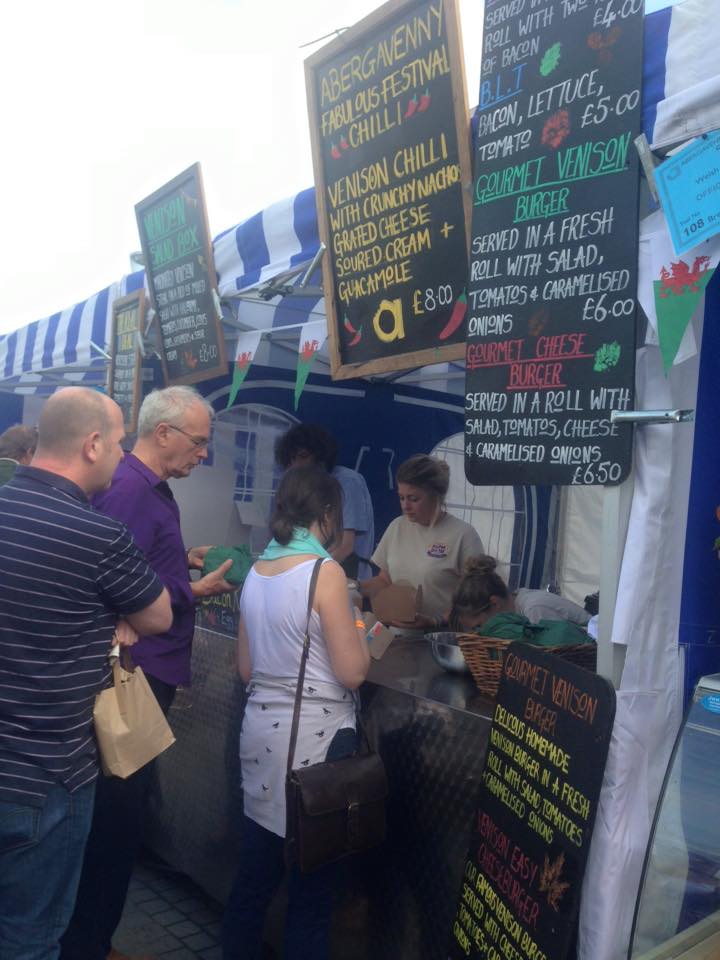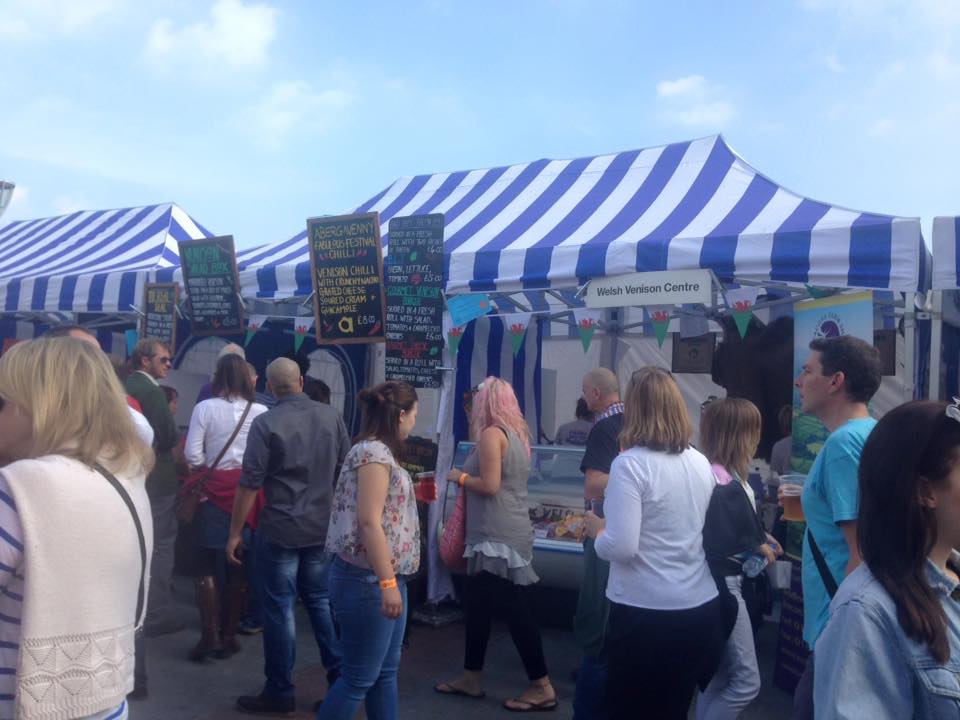 Date added: 08/28/2015

Venison centre on tour! Summer season:

After another busy summer we would like to thank all of our loyal customers for visiting us and say a big welcome to new customers.

Whether you've seen us at our farm shop or at one of the many festivals we attend this year. There is always something for everyone. A new favourite for this summer was the launch of the venison salad box – a delicious treat with marinated BBQ venison striploin with mix salad leaves, tomatoes, cucumber, couscous, haloumi, sour cream and humous. It proved to be very popular, even our staff couldn't get enough of the new flavours.

After a busy and full packed summer with shows and festivals, we now pack down, clean away until the next event; winter fair at the royal welsh show ground.

Be prepared to see us a little more over the country next summer with some new and exciting offers with our tasty, delicious and healthy venison treats.
Date added: 07/14/2015

Greenman festival 2015

As always a fantastic weekend of hard work and fun. A local music festival situated in the heart of the Brecon beacons, Glanusk estate http://www.glanuskestate.com/ and its beautiful surroundings. This year at Greenman the rain came down but did not stop the festival fans smiling and enjoying a great weekend. The walled garden created a fantastic atmosphere and the Welsh venison gang this year provided the festival with the favourite and popular venison chilli with nachos. We also provided something new for the early birds; pancakes with bacon, blueberries and maple syrup, this was definitely worth waking up for.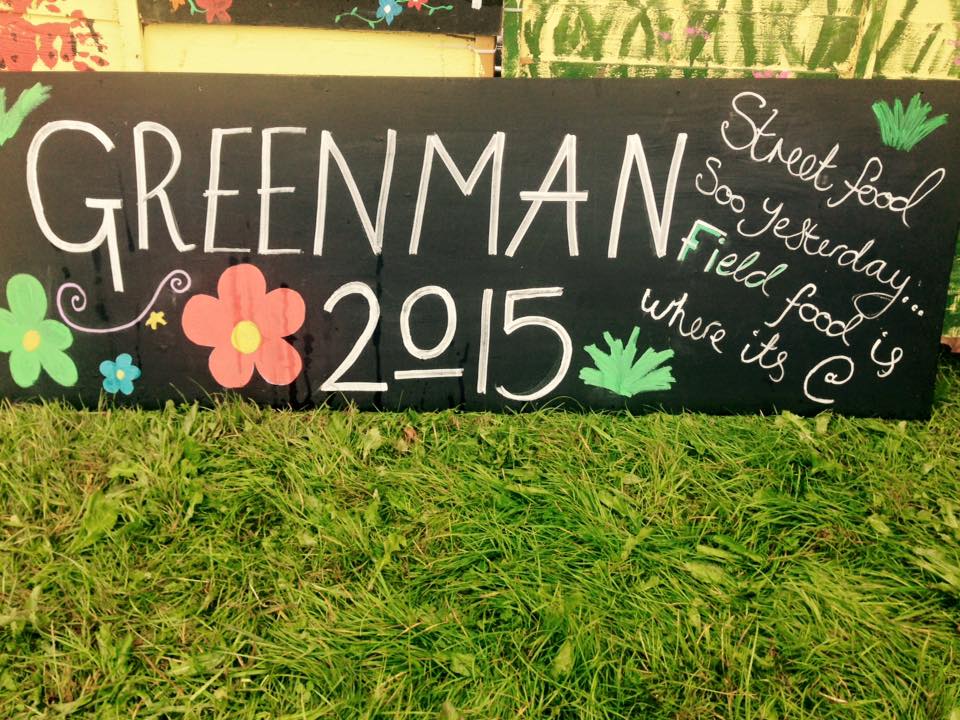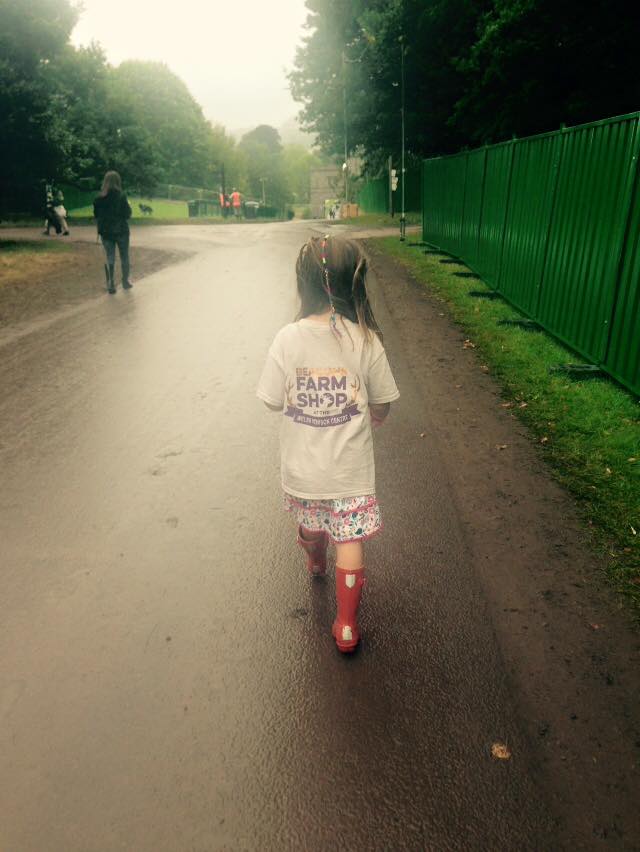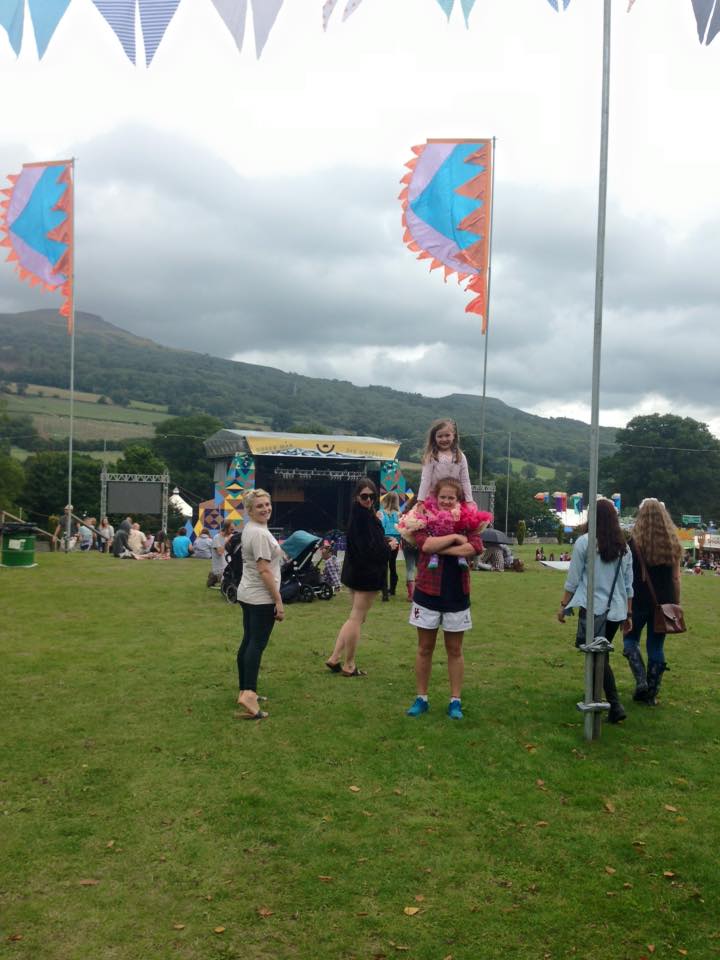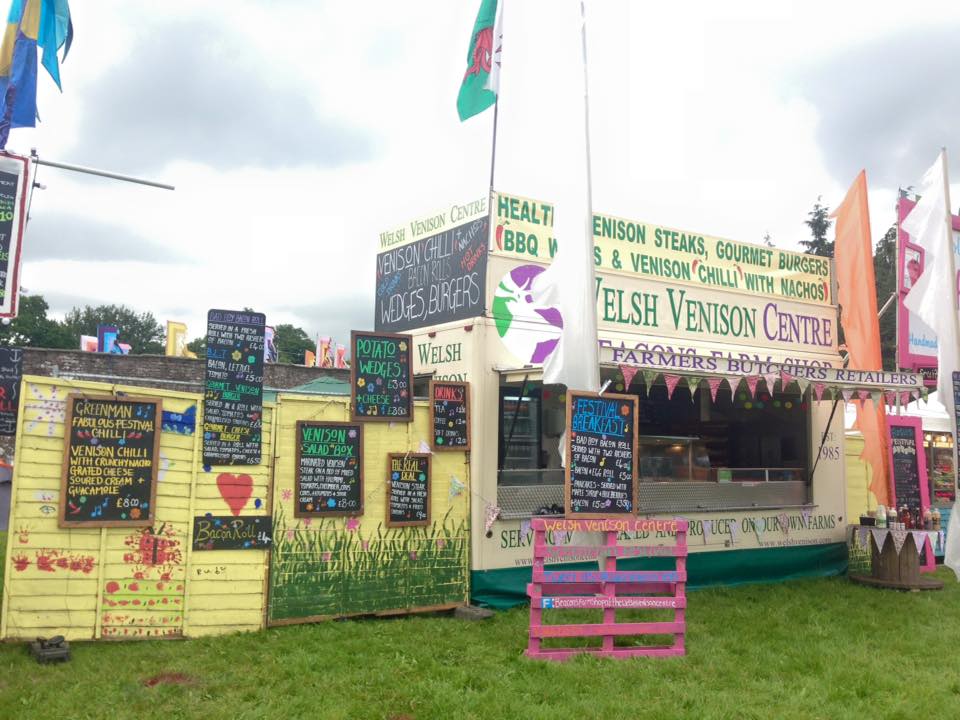 Date added: 06/23/2015

Bambi is born

Bambi is born

Summer is here and the baby deer are being born. If you visit the farm shop you may be lucky enough to spot one of the new born in the field next to the farm shop. Some just a week old, the fawns are finding their feet and running around enjoy this lovely sunshine.

The baby deer are born with white spots but will lose these within a year.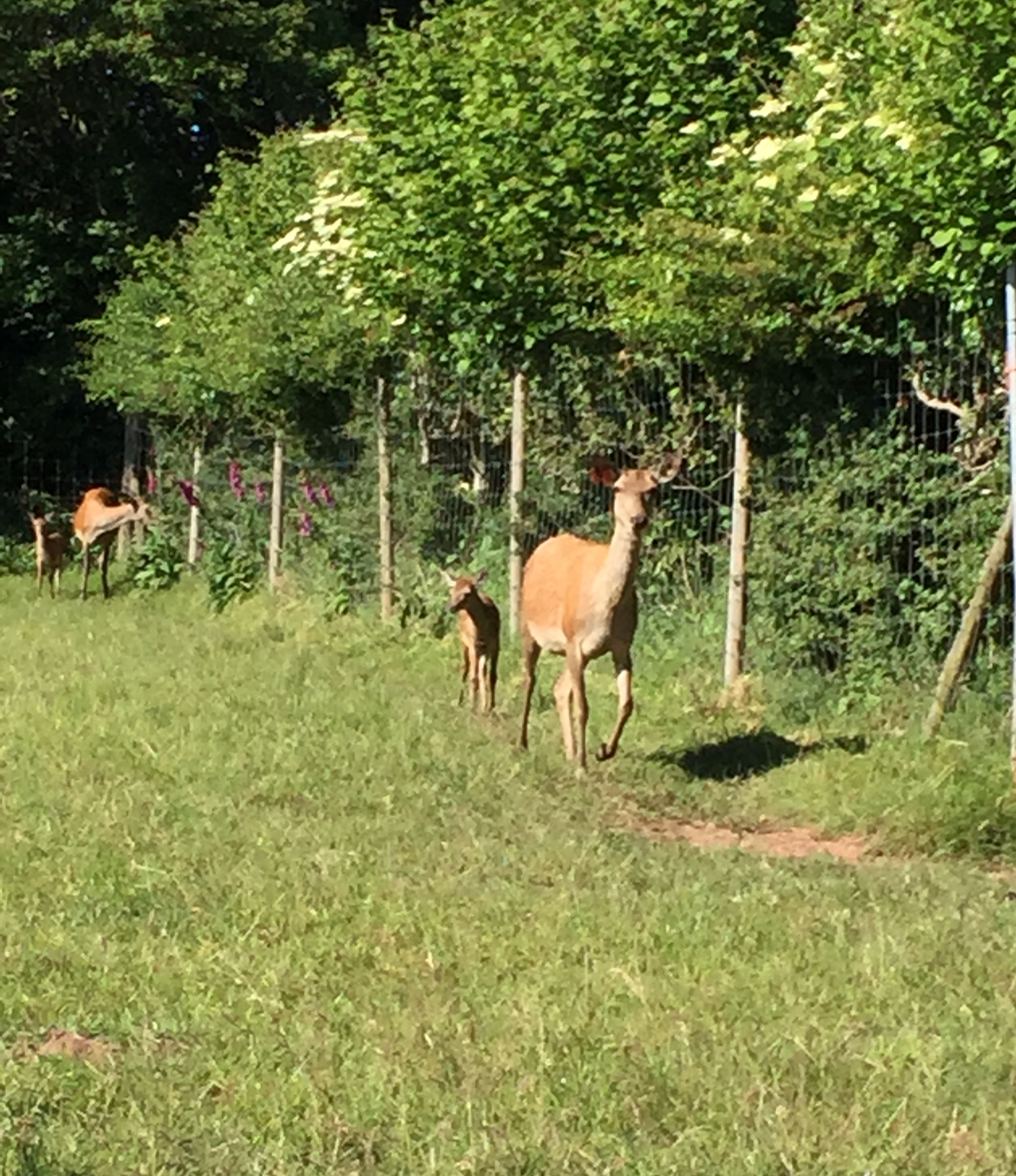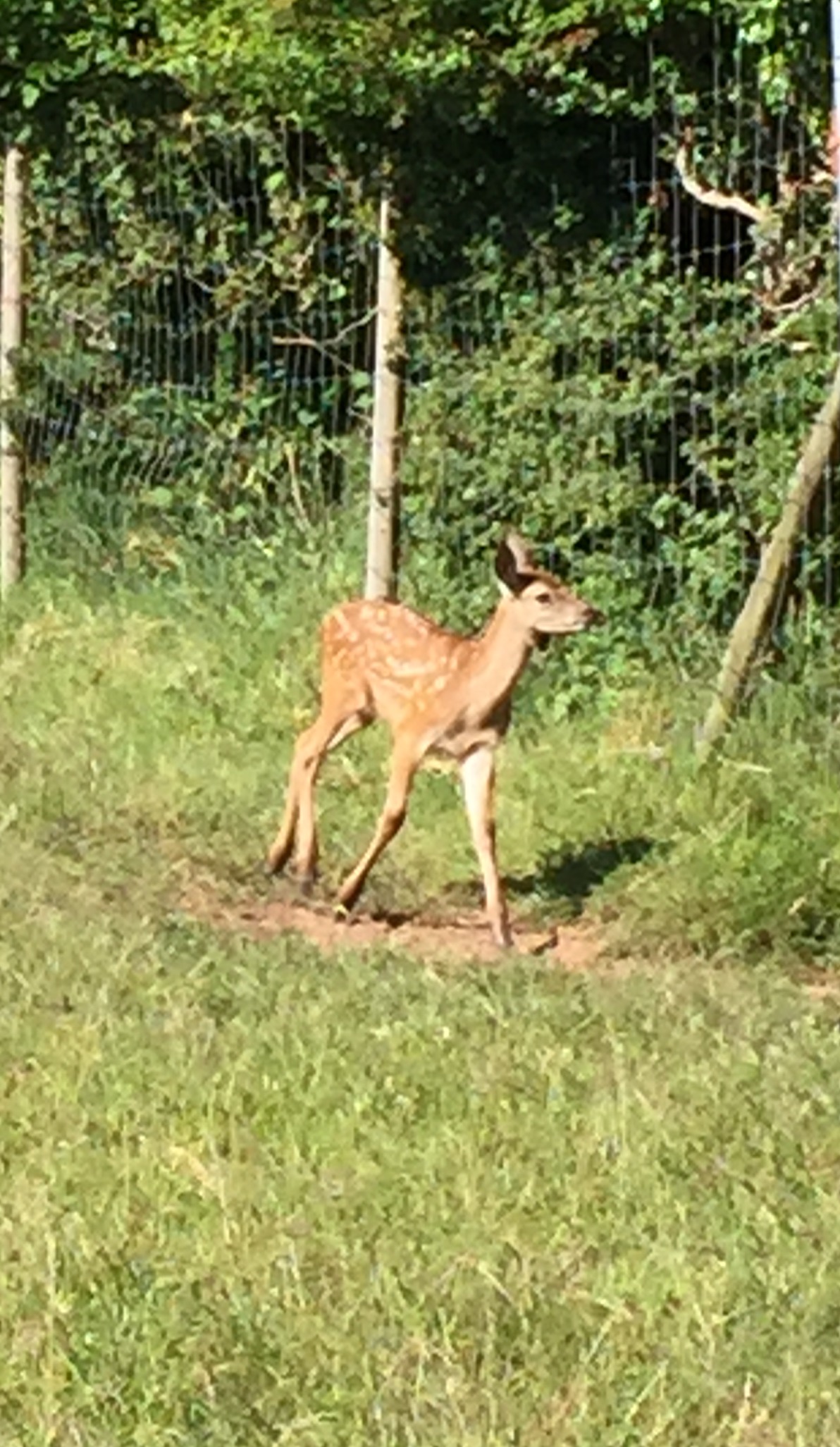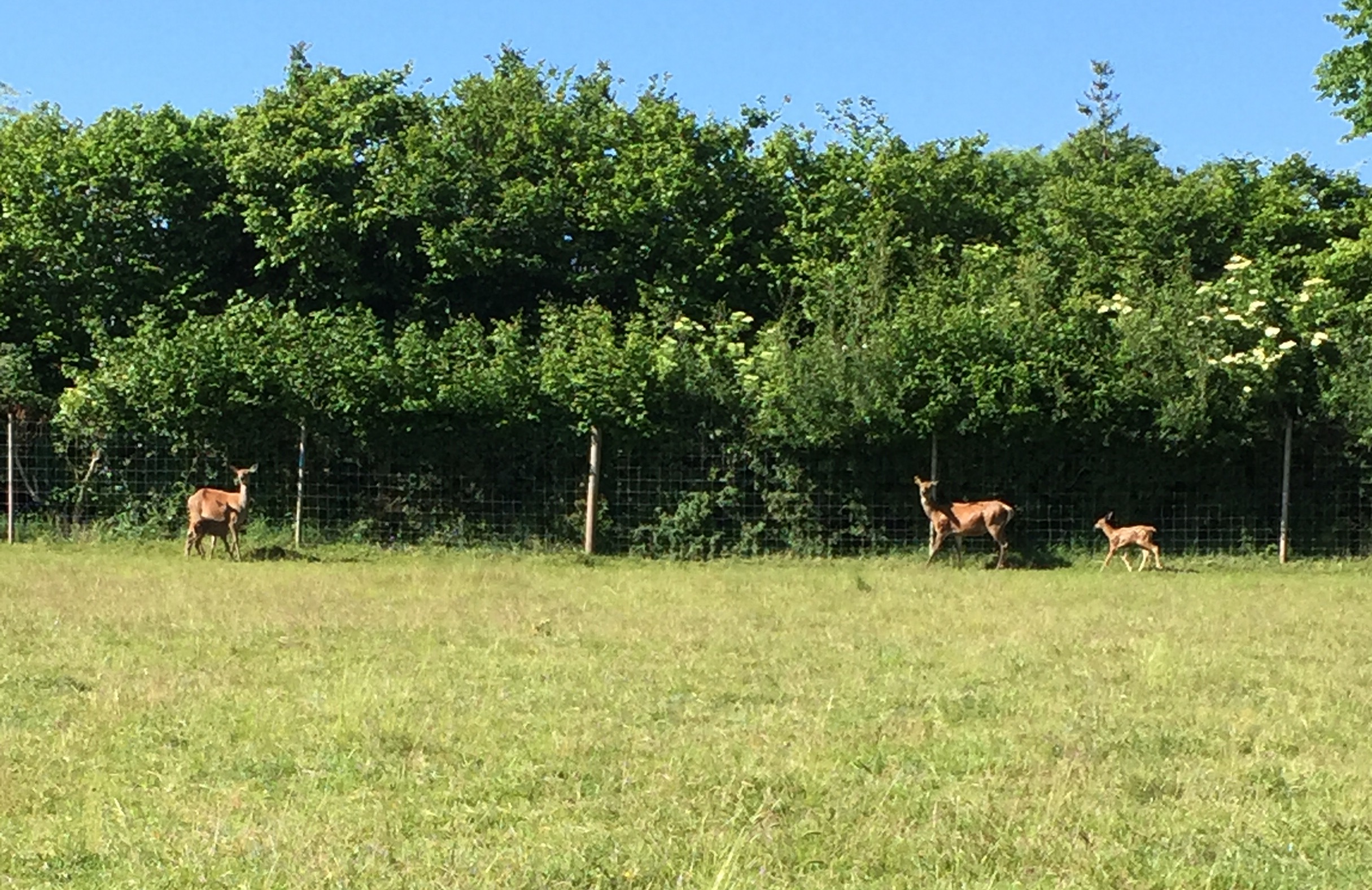 Date added: 06/06/2015

Hay festival

With our new welsh oak stand set up this year, we were ready for the 10 day book festival with our hot food and slate of cheese stand. We welcomed lots of celebrity venison lovers as well as our friends. This year we sponsored Eddie Butler a rugby union correspondent with the Observer and can also be heard commentating on the BBC's rugby union coverage. He enjoyed our gourmet venison burger with our famous wedges. We celebrated a member of staff 21st and the Gwernyfed rugby ladies paid us a visit before going to see Gareth Thomas.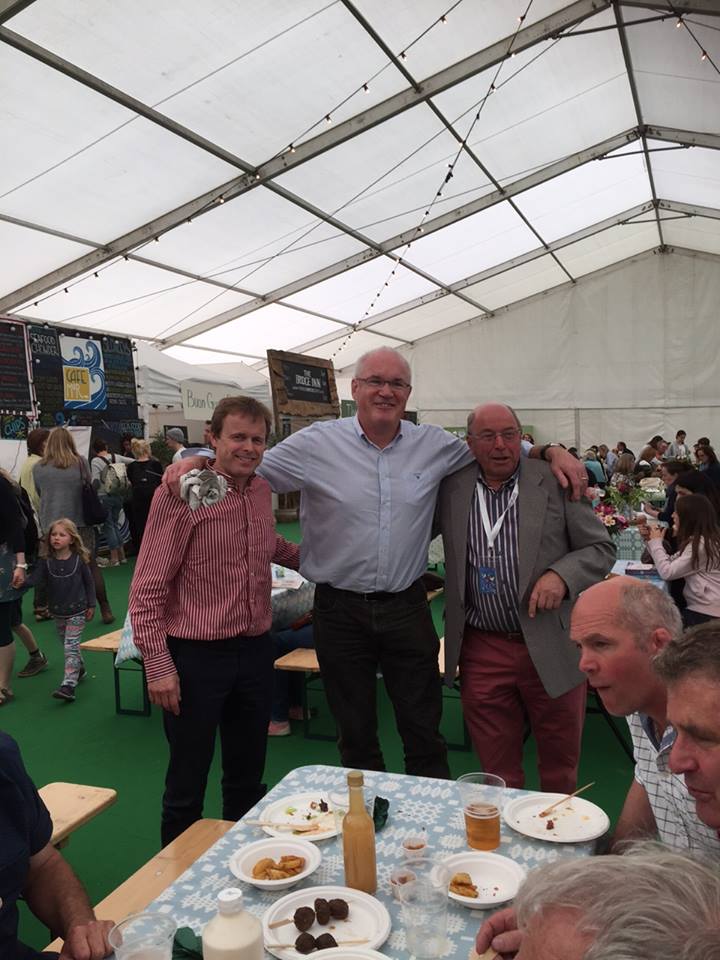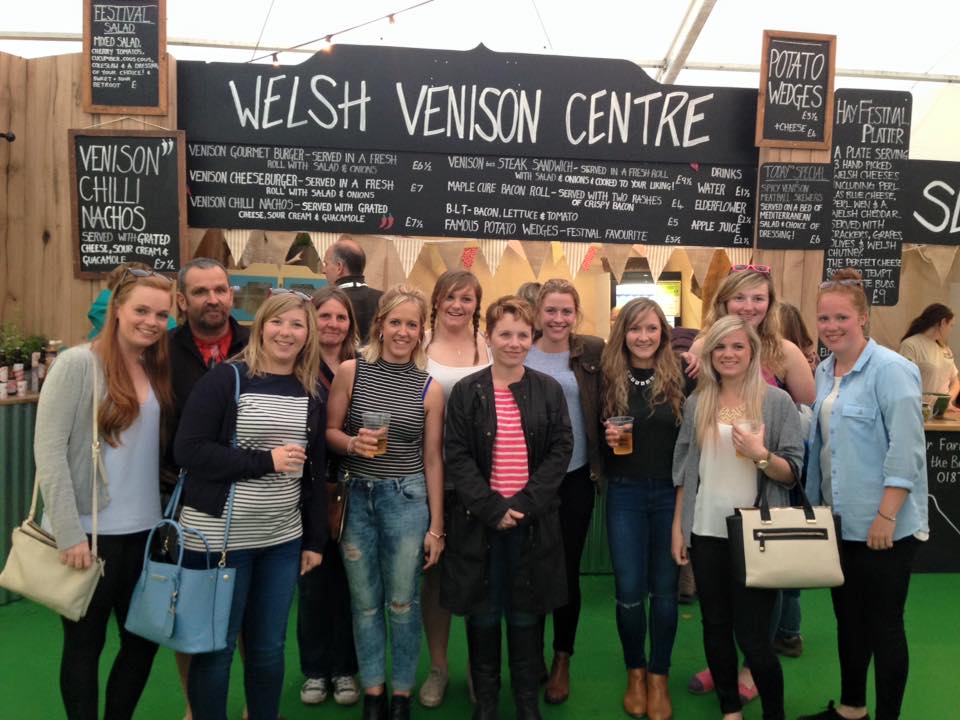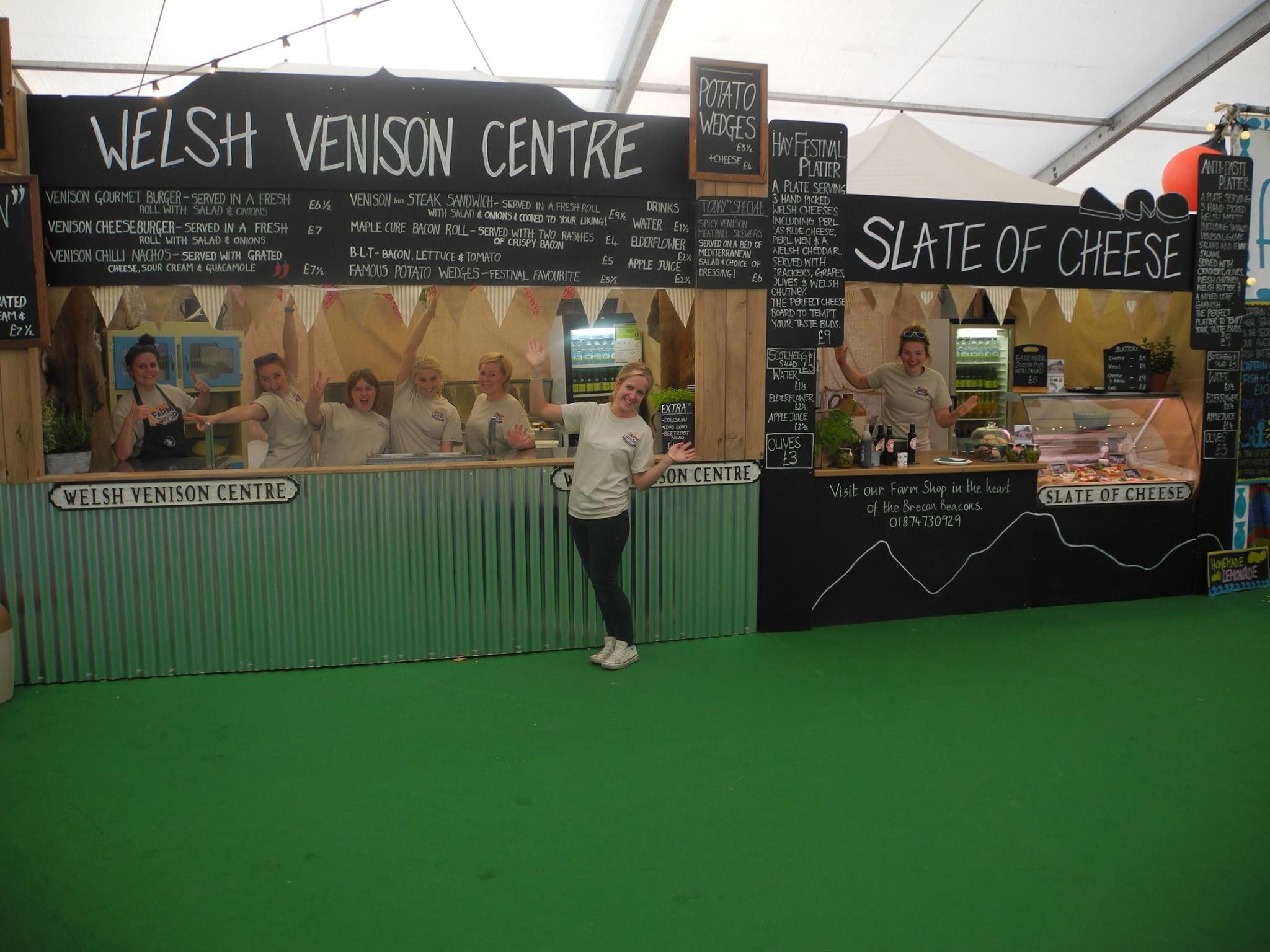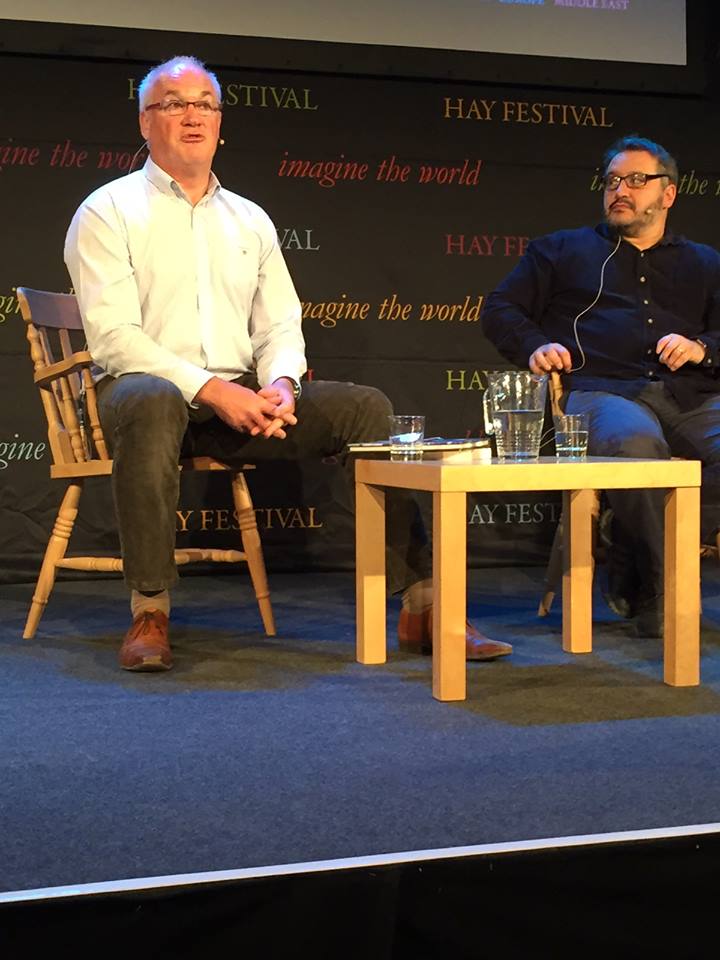 Date added: 06/04/2015

Royal welsh agriculture show

With the highest attendance on record, this year's RWAS was a busy fun packed week. We were proud sponsors of the sheering shed this year which provided lots of entertainment and fast paced fun. Our venison meatballs went down a treat on our catering van along with our homemade venison faggots, venison scotched eggs and venison pies in the food hall. It's always lovely to see some familiar faces at the show along with the other local traders. We also had the privilege of David Cameron visiting our stand in the food hall.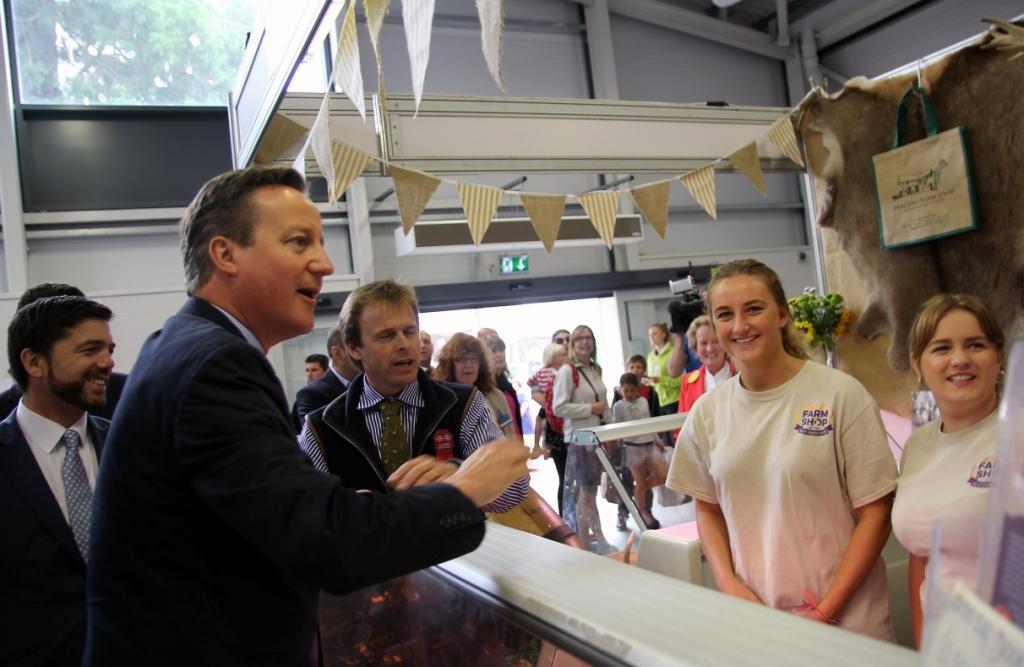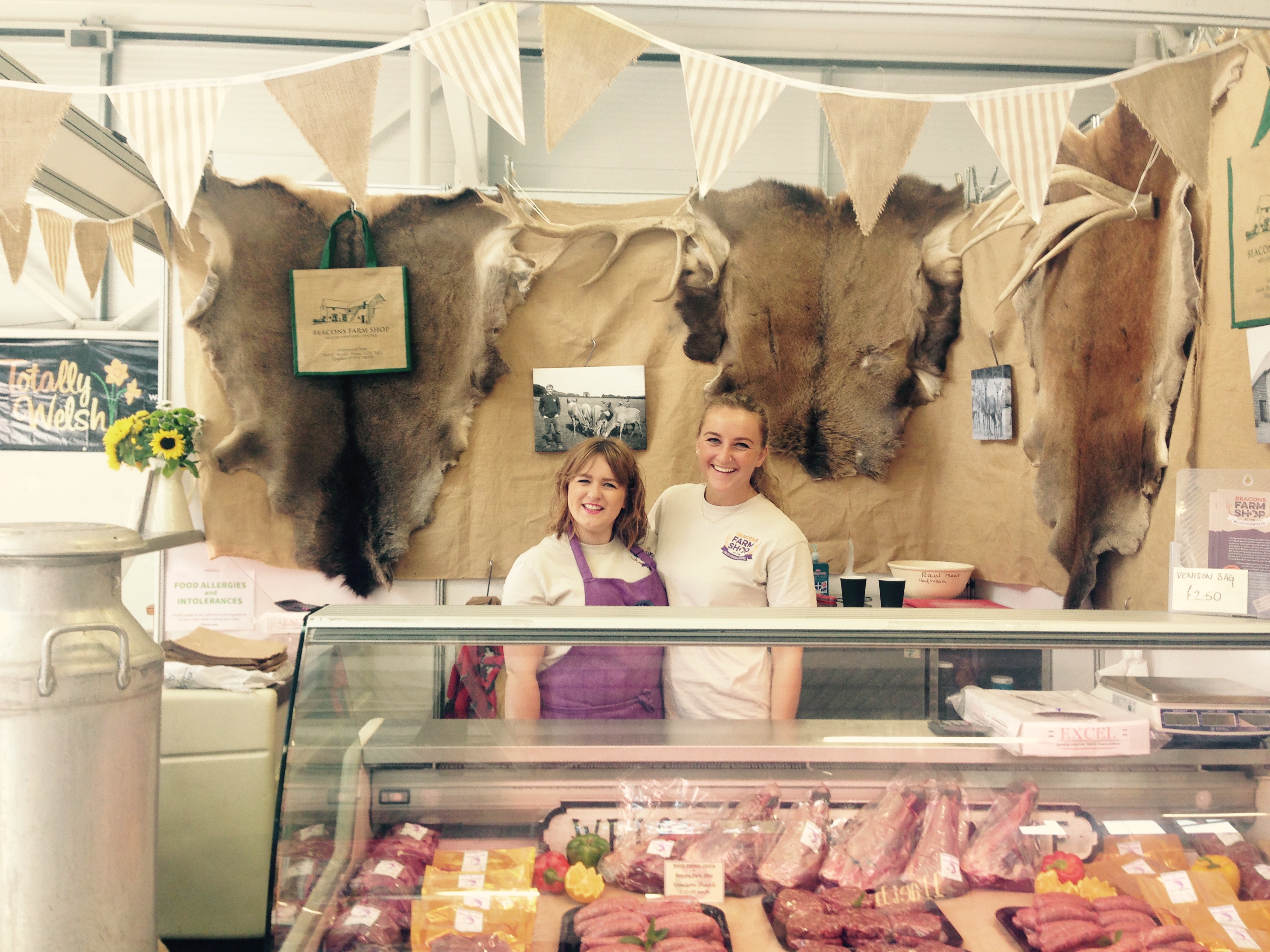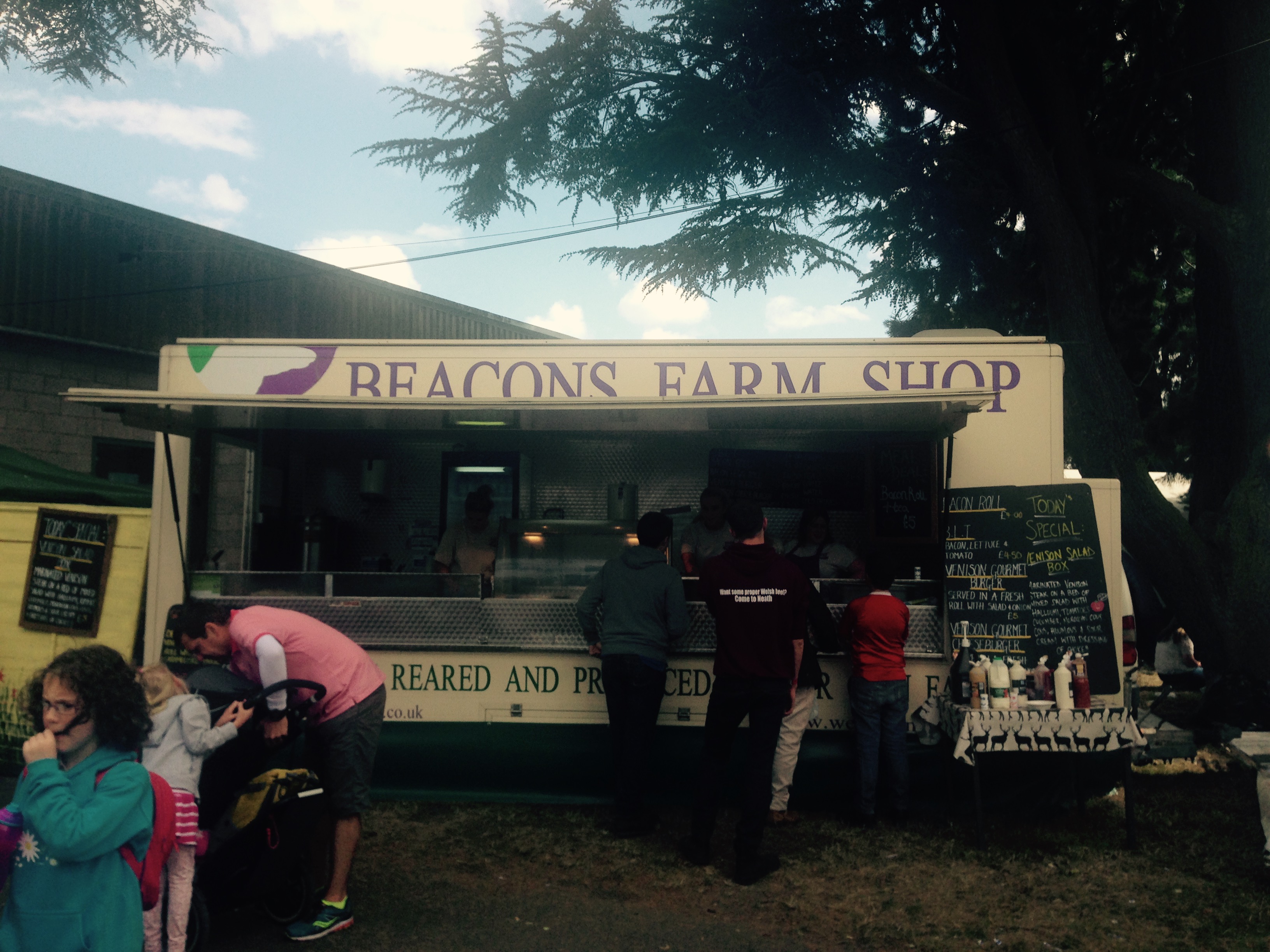 Date added: 03/02/2015

A visit from Liz Truss and Chris Davies

A lovely visit from Secretary of State for Environment, Food and Rural Affairs, Liz Truss and Chris Davies the Conservative Parliamentary Candidate for Brecon & Radnorshire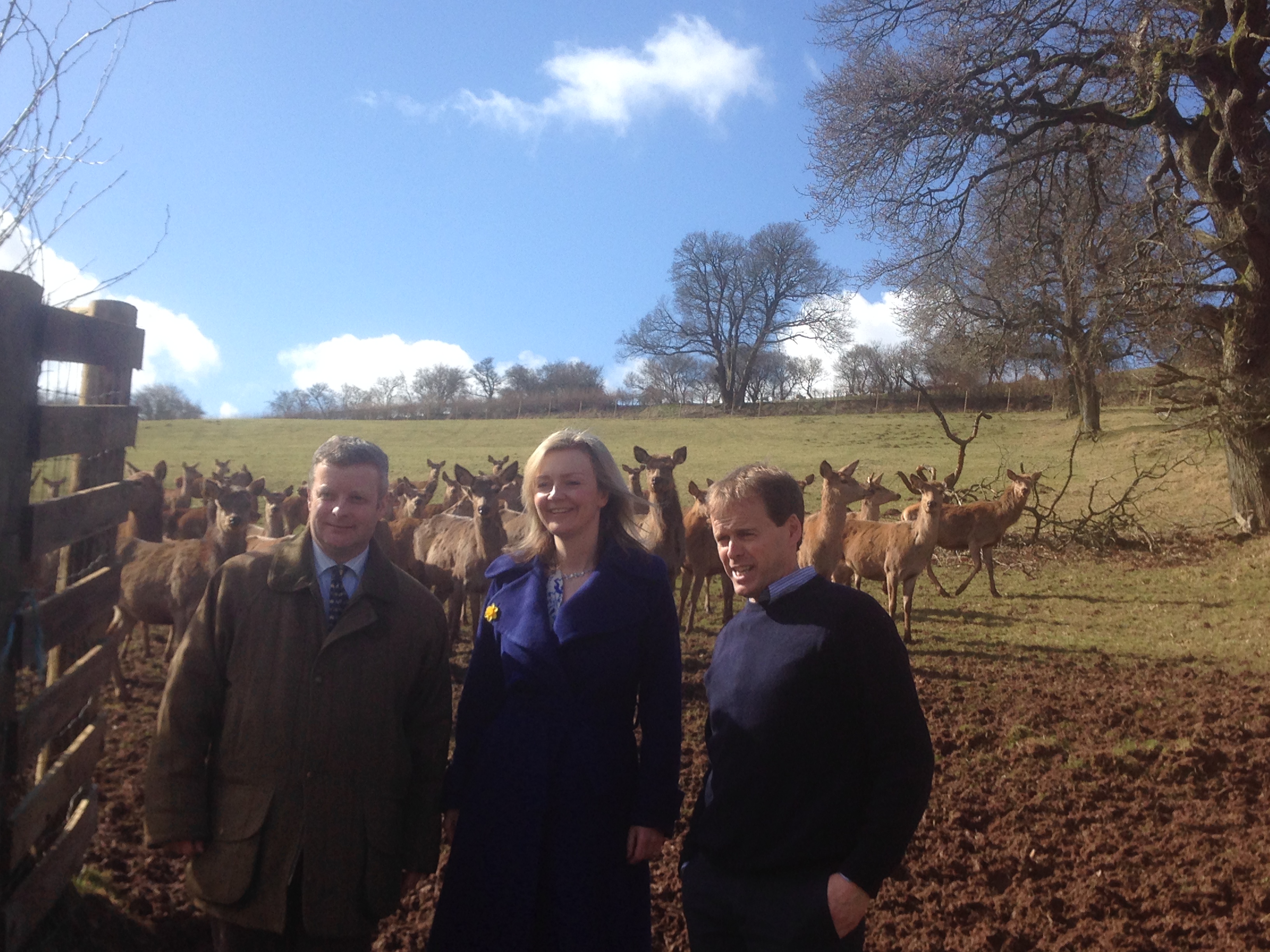 http://www.walesonline.co.uk/news/local-news/truss-praises-welsh-lamb-work-8760611
Date added: 09/01/2014

Abergavenny Food Festival fun

We're looking forward to our annual stint at the foodie extravaganza that is Abergavenny Food Festival. The festival runs over the weekend of September 20-21 at venues all around town. You'll find us in one of the food courts - location to be confirmed - and you'll probably be able to spot us by the queue of people keen to try our burgers and venison sausages.
Date added: 08/14/2014

We're on the menu at Green Man Festival
We're on the menu at Green Man Festival
We will be just down the road at the Green Man Festival from August 14-17 2014 on the Glanusk Estate near Crickhowell serving up our gourmet venison burgers, steaks and BBQ wraps