You can eat burgers, sausages and steaks from the pop-up Welsh Venison Centre food cart at many events during the summer.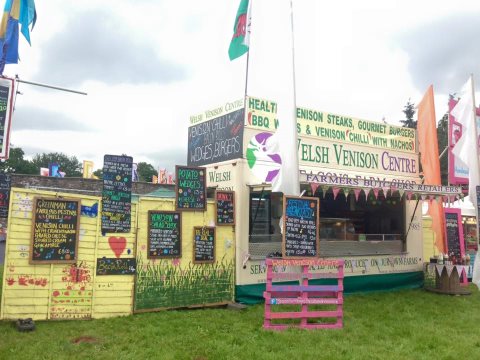 Watch this space for all our news and events...
News
Date added: 03/27/2018

Snowy March & Lambing 2018

Wow! What a snowy March it has been. This time of year is always busy for farmers and it certainly has been for us at Middlewood farm. Even though the weather has proved somewhat different from last march we have still managed to keep the Farm shop open for business serving our full menu and lovely hot drinks for our customers. We have also been very busy lambing. It is so lovely for our customers to see our lively lambs skipping around the fields opposite our Farm shop. Why not come and visit us and our little lambs and enjoy some of our award winning Faggots with mash, mushy peas and gravy? This dish has proved very popular this month a warming meal for our customers in this cold blustery weather.

Did you know, you can park in our car park and take a spring walk up the Allt and experience the picturesque views? Then why not return to us and sit outside next to our log burning fire and deer skin covered chairs with a hot drink and watch our lambs and stags in the fields surrounding the Farm shop. This time of year is one we adore at the Farm shop and really encourage our customers to come and experience such a beautiful time of year with us.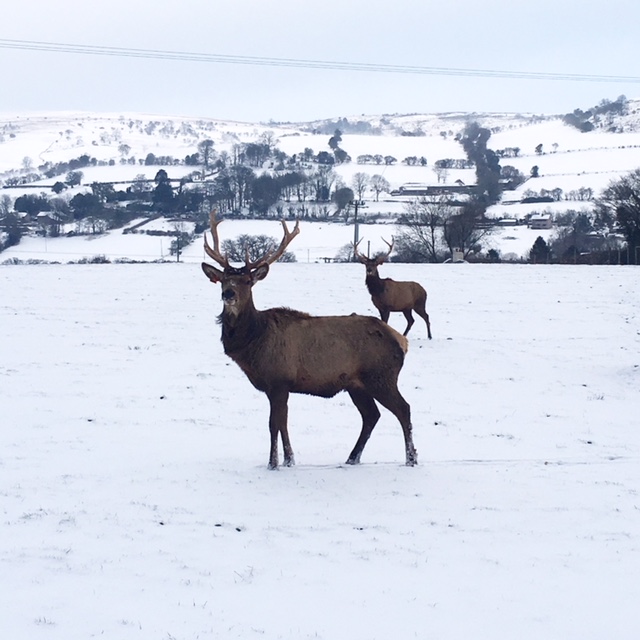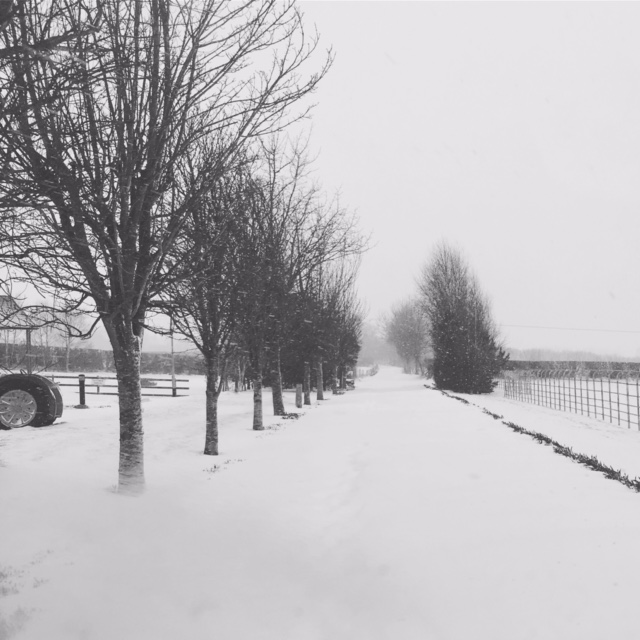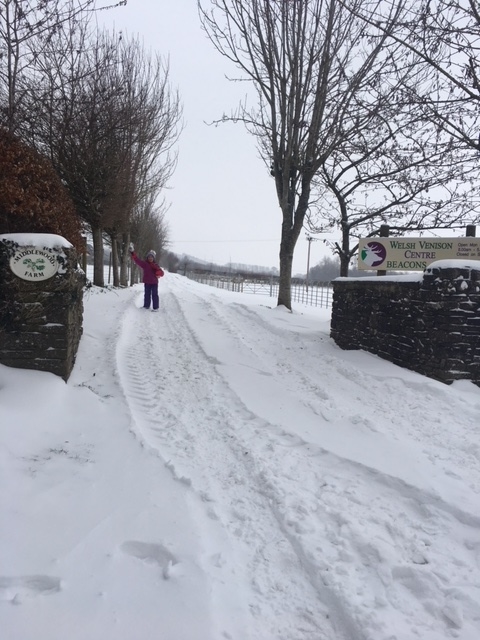 Date added: 12/11/2017

All You Need for Christmas Under One Roof

Christmas is fast approaching and we have all the items you'll need for an amazing christmas

Call us on 01874 730929 to order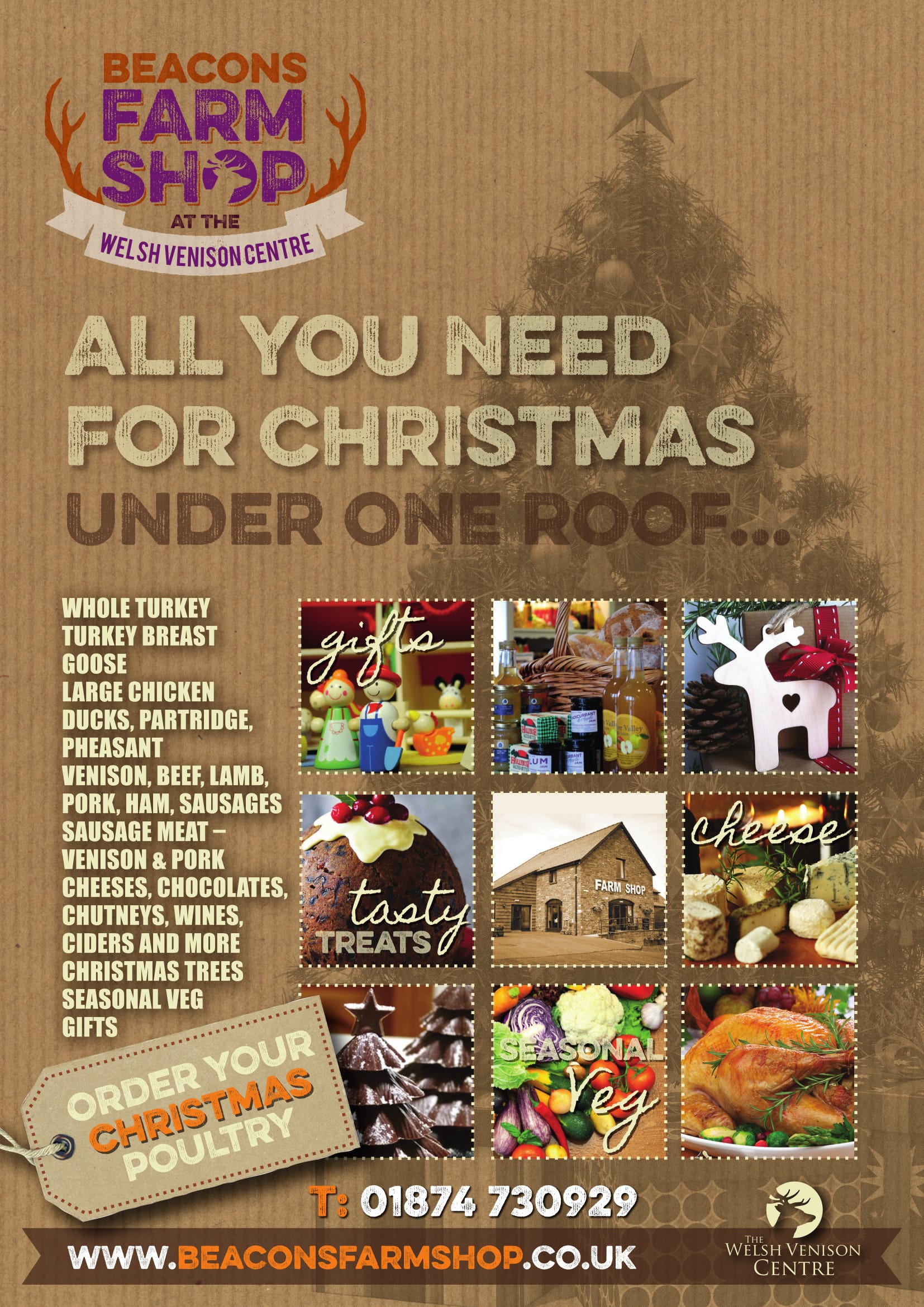 Date added: 09/07/2017

Great Taste Award WINNERS

Exciting news to shout about from the farm shop.

We our very proud to announce that we are winners of the Great Taste Awards with not only 1 but 3 of our fantastic products.

3 star for our rack of Welsh lamb

2 star for our venison haunch steak

1 star for our homemade venison faggots

A massive congratulations to everyone at the farm shop for all of your hard work and producing high quality products.

We are also proud to stock a number of other fantastic great taste winners products in the farm shop.

Well worth a visit. Hope to see you soon.
Date added: 07/13/2017

New Summer Menu

We now have our new summer menu for 2017!

Make sure to check it out on our cafe page or below, and peruse our new delicious snack, breakfast options, sandwiches and cakes

Perfect to enjoy in our Cafe this summer, and while away the warm hours

Click here for our Summer Menu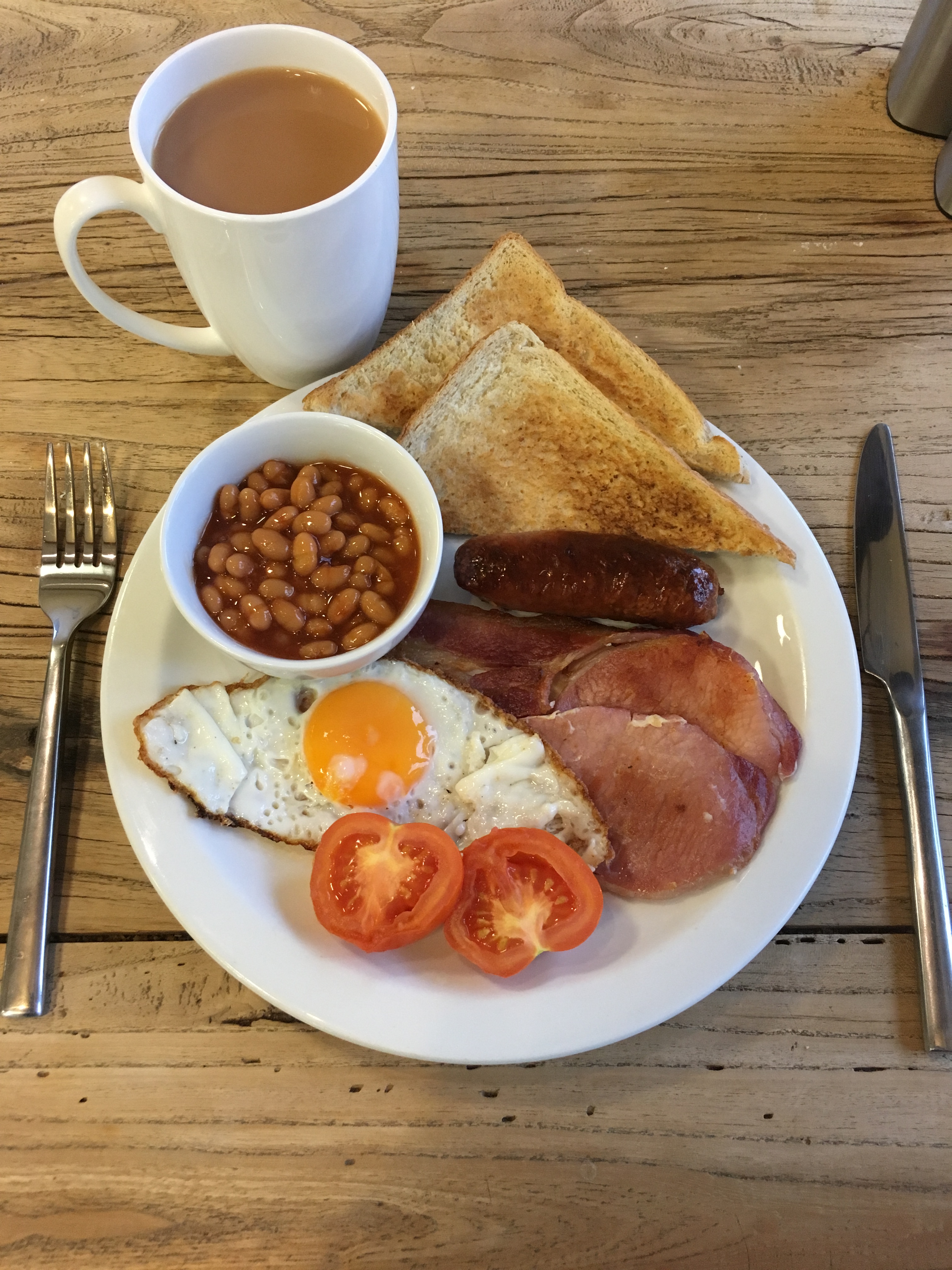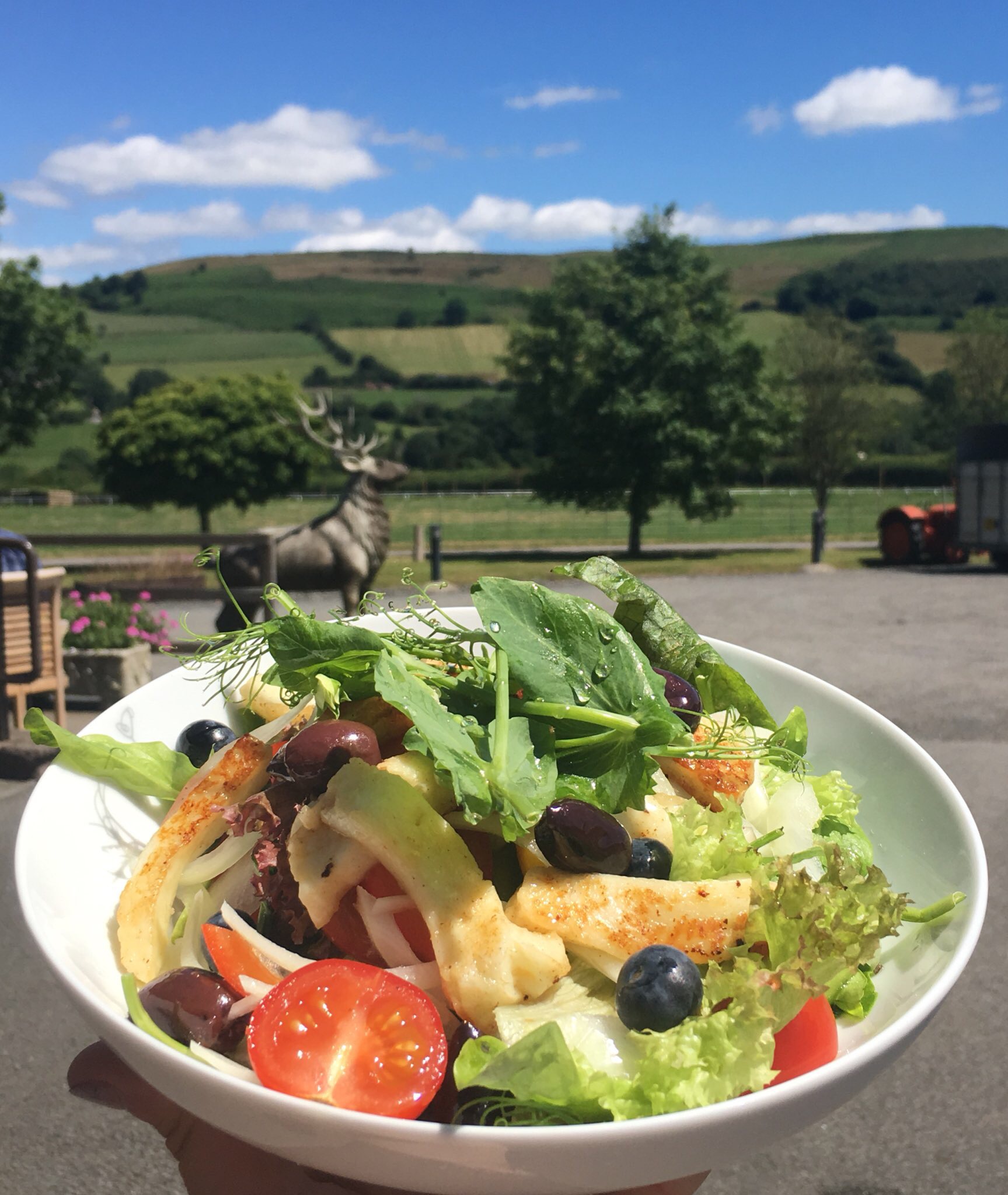 Date added: 02/15/2017

Serving breakfast all day long…

Now serving breakfast all day long…

We are now serving breakfast all day at the farm shop. From 7.30am until 5pm

Using our own and local produce, our all day breakfast will set you up for the day or give you energy before a walk or bike ride you may be doing within the local area.

Our breakfast is made up of our award winning homemade pork sausages, delicious local bacon, free-range egg from Talybont and fresh local bread for toast from Talgarth.

Enjoy with a Welsh brew tea or mug of coffee.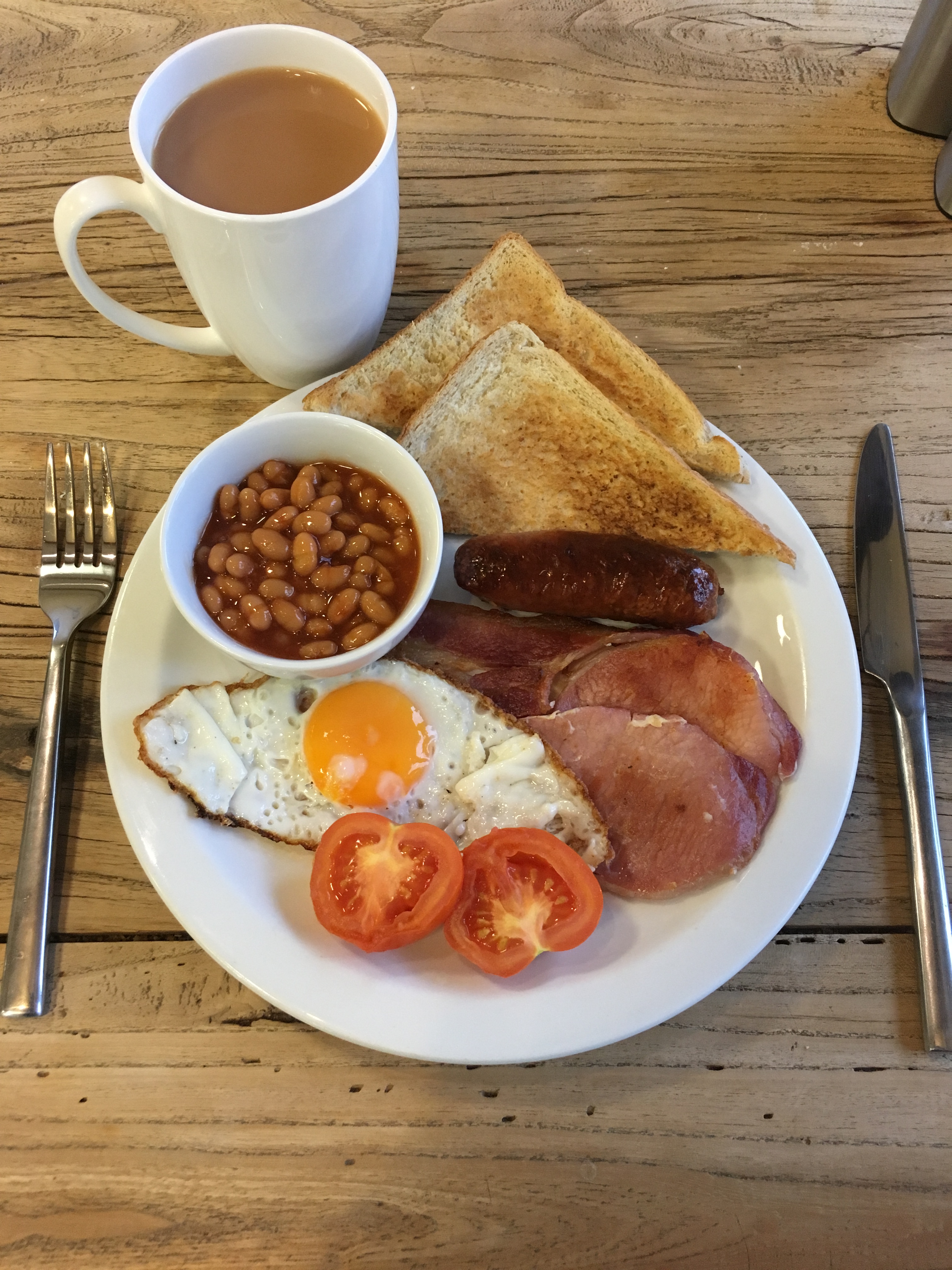 Date added: 09/26/2016

Local farm shop supports NFU Cymru #Buy5 campaign

https://www.nfu-cymru.org.uk/back-welsh-farming/back-welsh-farming/local-farm-shop-supports-nfu-cymru-buy5-campaign/

NFU Cymru wrote an article about us supporting the buy5 Campaign! Go to the link above or check out the article below!

Staff from the Beacons Farm Shop at the Welsh Venison Centre, based at Middlewood Farm in Bwlch near Brecon, are encouraging food lovers to pay a visit to the store in order to take part in NFU Cymru's popular #Buy5 campaign.


The new #Buy5 initiative encourages shoppers to support Welsh farms and producers by buying five items of Welsh food and drink when they visit their local farmers' market, butcher, farm shop or supermarket.


Shoppers can support the campaign by taking a photo of five Welsh food and drink items they have purchased and sharing the image on social media using the #Buy5, #Prynu5 or #BackWelshFarming hashtags. All qualifying entries will be automatically entered into a prize draw and the winner, selected at random, will receive a hamper filled with Welsh produce. The competition will run until Sunday 2nd October.


The campaign was created as an answer to retailers' use of 'fake farm' brands, an issue NFU Cymru has worked to highlight in recent weeks.


It is hoped that the public will continue to take part in the campaign and support real Welsh farm businesses, like the Beacons Farm Shop at the Welsh Venison Centre, in the process.


Rachel Morgan, who leads marketing and sales for the Beacons Farm Shop at the Welsh Venison Centre, said: "We're proud to be a part of this excellent campaign supporting Welsh farm shops and Welsh producers. Anyone visiting our farm shop will see that this is part of a real working farm and much of the meat you find here is sourced from the fields that surround the shop. As well as stocking our own produce, we also place a high importance on sourcing a variety of high quality Welsh food and drink, so the Beacons Farm Shop is well worth a visit if you're looking to take part in the #Buy5 challenge."


Colin Millichap, NFU Cymru County Chairman for Brecon and Radnorshire, added: "We're delighted that the Beacons Farm Shop at the Welsh Venison Centre has chosen to support the #Buy5 campaign. There's still time to take part in the #Buy5 competition before it closes on Sunday 2 October, so send your photos to us and help support Welsh farms and producers in the process."


For more information about the #Buy5 competition and NFU Cymru's #BackWelshFarming campaign please visit www.nfu-cymru.org.uk.


For more information about the Beacons Farm Shop at the Welsh Venison Centre please visit www.beaconsfarmshop.co.uk.
Date added: 03/22/2016

Lambing Live 2016

A busy time of year for famers. It is a lovely time of year for our customers to see the spring lambs skipping around the field just opposite the shop.

With 400 ewes to lamb in a short few weeks, the farm is a busy place to be. The smells, sights and sounds are unique to this wonderful time of year.

Andrew and Elaine are busy running the farm alongside the farm shop with help from shepard zack who looks after the flock during the day and the night shift has been covered by shepardess Rachel, who is enjoying the 3am wake up call.

With lots of twins this year the pens are very full in the lambing shed. Ruby loves to come home from school, find her wellies and off up the shed she goes to feed the pens.

She asked her grandad if she could have a pet lamb at home in the garden…. Mmmm??

You will notice the baby lambs in the field as you drive up towards the shop, be sure to come and see them. Park your car in our car park and enjoy a lovely spring walk, there are plenty to choose from in the 'Awesome walks around Llangorse & Bwlch' booklet.

Also enjoy a cuppa with a lovely slice of cake in the sunshine. We are open all over the bank holiday weekend. Good Friday 9am-5pm, Saturday 9am-5pm, bank holiday Monday 10.30am-5pm. Be sure to call in and see us and find some great Easter specials.

Have a lovely Easter from all the Welsh venison centre and beacons farm shop.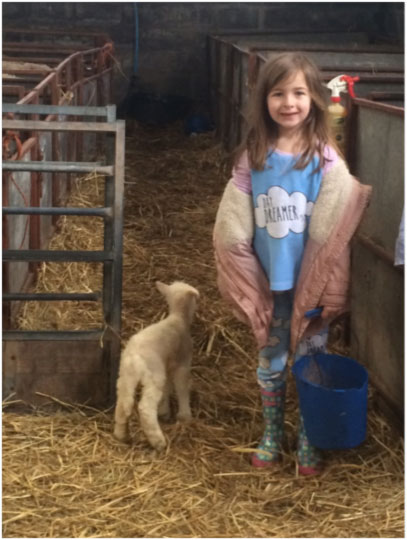 Date added: 03/22/2016

Easter Special
Easter special – Leg of spring lamb
Opening times:
Good Friday 9am – 5pm
Saturday 9am – 5pm
Bank holiday Monday – 10.30am – 5pm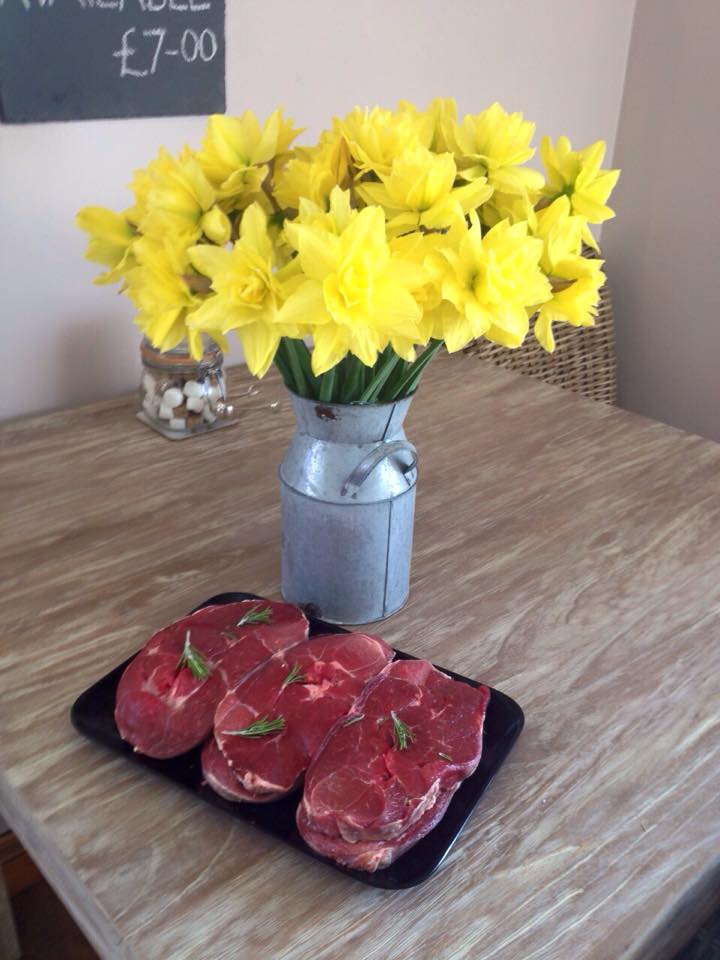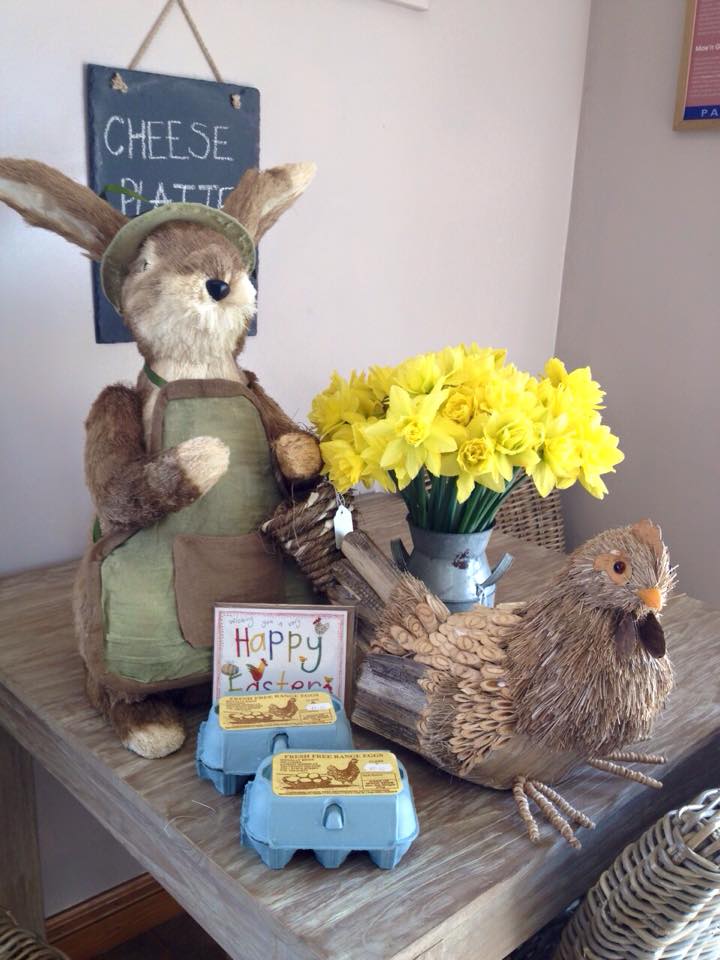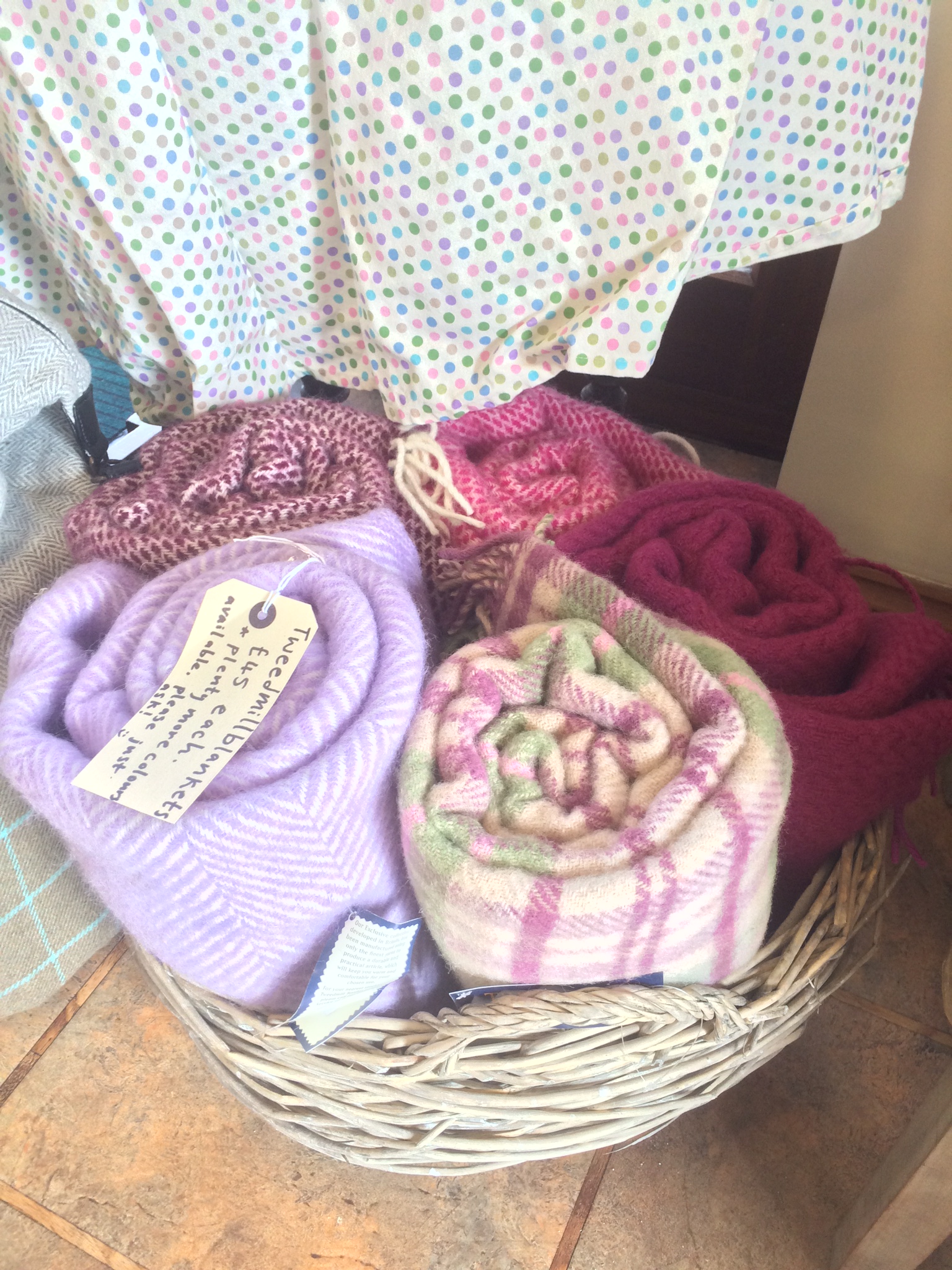 Date added: 02/29/2016

Mother's Day Treat
Date added: 01/01/2016

January Sales